Game of Thrones season 7: Actor confirms return after showing up at Los Angeles premiere

The Independent
13/07/2017
Watch: Stars Of 'Game of Thrones' Turn Out For Season Premiere (Provider: Wochit Entertainment)
Season seven of Game of Thrones is almost upon us, the first batch of images for the first episode having been released by HBO.
Thanks to 'Dragonstone' premiering in Los Angeles on Wednesday (12 July), we now know a certain character will be returning this season.
Joe Dempsie was in attendance, the actor best known for playing Gendry — one of Robert Baratheon's b**tard sons and heir to the Iron throne.
Asked about the fan reaction to coming back, he told The LA Times: "Very fortunately from what I've seen, it's been nothing but interest and excitement and some quite witty memes."
The publication didn't note in which episode Dempsie will make a reappearance — his character was last seen during season three's finale rowing away from Dragonstone towards King's Landing.
Gendry's return has been rumoured for some while, some keen fans having spotted Dempsie arriving in Belfast where the show was filming.
Game of Thrones returns to HBO, Sky Atlantic and NOW TV on 17 July. You can find a compilation of everything we know so far about the forthcoming episodes here, as well as our storyline predictions.
Gallery: All your favourite GoT characters (Provider: Photos)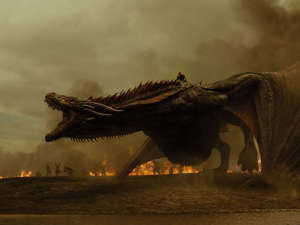 Season 7 looks of 'Game of Thrones' characters