Has Grey's Anatomy found the new McDreamy?
Digital Spy (UK)
08/02/2018
© Provided by Digital Spy A potential new heartthrob is checking into Grey's Anatomy later this season.
Following Martin Henderson's recent departure as Grey Sloan's resident heart surgeon Nathan Riggs, mega-producer Shonda Rhimes has cast a star from a '90s cult classic to fill in.
According to The Hollywood Reporter, Scott Speedman - who stole plenty of hearts as Ben Covington in Felicity - has signed up for a mysterious role in the 14th season.
Shondaland is keeping tight-lipped about who Speedman will be playing, but Grey's Anatomy wouldn't cast a telly favourite of his calibre unless the character will be making a huge impact on the show.
Speedman's guest arc on Grey's Anatomy is not expected to interfere with his future on the US version of Animal Kingdom, where his character Baz was last seen in an extremely precarious state.
© Getty Images Grey's Anatomy casts Felicity's Scott Speedman - is he the next McDreamy? Through the years, Speedman has also memorably appeared in the Underworld film saga the vampire-lycan hybrid Michael Corvin and starred opposite Rachel McAdams and Channing Tatum in The Vow. He also briefly led ABC's short-lived military drama series Last Resort.
Just last week, Grey's Anatomy threw fans for a loop by teasing the departure of long-time cast member Chandra Wilson in a dramatic episode. The good news is that she's not actually leaving the show.
Grey's Anatomy airs on ABC in the US and on Sky Living and Now TV in the UK.
Want up-to-the-minute entertainment news and features? Just hit 'Like' on our Digital Spy Facebook page and 'Follow' on our @digitalspy Twitter account and you're all set.
Celebrities turning 50 in 2018 (GES)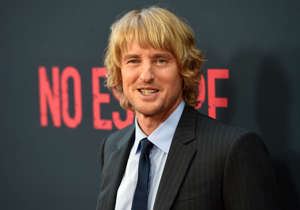 For more of the most popular News, Sport, Lifestyle & Entertainment on MSN, Follow us on Facebook, and on Twitter