Martin Lewis responds to calls for him to replace Jeremy Kyle with his own show

Hello!
5 days ago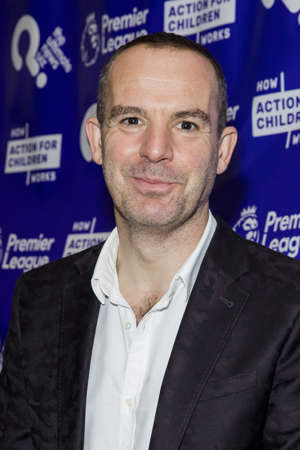 © Getty LONDON, ENGLAND - MARCH 20: Martin Lewis attends the Ultimate News Quiz drinks reception at Grand Connaught Rooms on March 20, 2019 in London, England. This annual charity quiz is in aid of Action for Children and Student Partnerships Worldwide. (Photo by Tristan Fewings/Getty Images) Fans have called for money saving expert Martin Lewis to host his own chat show following the permanent cancellation of The Jeremy Kyle Show. One fan Rob Cooper suggested on Twitter: "Personally think @ITV should consider giving Martin Lewis a chat show in Jeremy Kyle show's slot. Educate the audience with real solutions for guests with financial problems. Something where one on air example could help thousands of viewers."

Martin, who is incredibly popular with viewers, replied: "Very kind of you to suggest it." The finance guru regularly appears on This Morning to give viewers advice on all sorts of money matters. Martin, 47, also co-presents The Martin Lewis Money Show with Loose Women's Saira Khan and stars as a regular guest on The Wright Stuff.
Thought I should say something as this seems to be getting a life of its own. Thanks to Rob for the suggestion. I couldn't do a daily show, and I doubt there's the material, but it is very kind so many have shown faith in the work I do that you've liked Rob's suggestion. https://t.co/P8duVgPoWy

— Martin Lewis (@MartinSLewis) 15 May 2019
One Twitter user replied to the idea, "Yes. Martin Lewis doesn't get enough time on This Morning… This would be so good," while another wrote: "Great idea – Martin Lewis is worth his weight in gold." A third told ITV: "That's actually a really good idea, come on @ITV do something good out of this."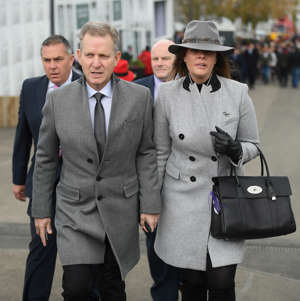 © Getty Cheltenham , United Kingdom - 13 March 2019; TV host Jeremy Kyle arrives with girlfriend Vicky Burton prior to racing on Day Two of the Cheltenham Racing Festival at Prestbury Park in Cheltenham, England. (Photo By David Fitzgerald/Sportsfile via Getty Images) ITV confirmed that The Jeremy Kyle Show would no longer be broadcast on TV following the death of a guest who reportedly took a lie detector test on the show. According to reports, the guest, Steve Dymond, failed the test which intended to prove he hadn't been unfaithful to his fiancée. In a statement, ITV's CEO Carolyn McCall said: "Given the gravity of recent events we have decided to end production of The Jeremy Kyle Show."

The show also released a statement following Steve's death on Wednesday which read: "ITV has many years' experience of broadcasting and creating programmes featuring members of the public and each of our productions has duty of care measures in place for contributors. These will be dependent on the type of show and will be proportionate for the level of activity of each contributor and upon the individual. All of our processes are regularly reviewed to ensure that they are fit for purpose in an ever-changing landscape.
Watch: Jeremy Kyle Show audience member describes Steven Diamond episode [The Independent]
The Jeremy Kyle Show
, the programme has significant and detailed duty of care processes in place for contributors pre, during and post show which have been built up over 14 years, and there have been numerous positive outcomes from this, including people who have resolved complex and long-standing personal problems. Prior to the show a comprehensive assessment is carried out by the guest welfare team on all potential contributors. The guest welfare team consists of four members of staff, one consultant psychotherapist and three mental health nurses."
MSN UK are Empowering Happiness for mental health awareness month. Find out more about our campaign and the charities working to stop people falling into crisis here.
Gallery: TV shows that are cancelled renewed or ending [Microsoft Photos]