7 simple food swaps that will help you kickstart a healthier diet

Evening Standard
19/05/2017
© Provided by Evening Standard Limited Sometimes, small changes can make a big difference - and this is definitely the case when it comes to your diet.

If you're looking to adopt a healthier lifestyle, there are easy ways to minimise your salt, fat and sugar intake - all while still enjoying delicious food.
Here, Will Hawkins, Push Doctor's nutritionist, shows you how to give your diet a healthy boost with eight simple swaps.
1. Swap Salt for Herbs and Spices
Health experts recommend that you should get no more than 6g of salt per day. That's because too much salt raises your blood pressure, which makes it more likely that you'll suffer from potentially life-threatening heart problems. One way to cut back on your salt intake is to find alternative seasoning methods that will make your dishes burst with flavour and keep you healthy. For instance: garlic is thought to improve heart health and boost your immune system. Coriander provides a good source of Vitamin K, which is useful for healthy blood and strong bones. Mint can help people with bowel and digestive problems, Ginger can calm symptoms in people suffering from joint pain or arthritis. Chilli contains a substance called capsaicin that is also used in anti-inflammatory medicine.
2. Swap Fruit juice for Fresh Fruit Smoothies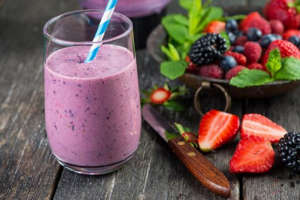 © Provided by Evening Standard Limited Cartons of fruit juice may claim to provide one of your five a day, but they're much less boastful about the large amounts of sugar they're hiding. A quick scan of the labels on these products will also reveal that the amount of pure fruit juice is actually quite low. A much better option would be to make your own fruit juice or smoothie to make sure all those lovely nutrients go straight into your glass. It's not difficult to fix yourself a freshly squeezed orange juice in the morning, while blitzing some of your favourite berries with some almond milk will provide you with a delicious, satisfying drink that's packed full of vitamins and minerals.
3. Swap Ice Cream for Frozen Banana
© Provided by Evening Standard Limited We're not suggesting you never eat ice cream again. However, if it's something that you regularly overindulge in, then this guilt-free frozen banana snack could really help you reduce the amount of sugar in your diet. Simply pop a banana in the freezer, then when you're craving a tasty frozen dessert, let it thaw slightly and put it in the blender. You'll get the texture and temperature of your favourite gelato, without the sugary hit. Plus of course, bananas are a rich source of potassium, fibre and vitamin B6.
4. Swap Potato for Sweet Potato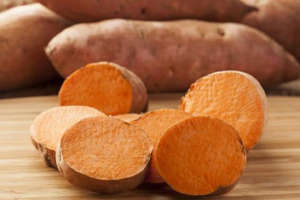 © Provided by Evening Standard Limited While potatoes have some nutritional value, swapping them out for sweet potato is a healthier option. Potatoes are regarded as a starch and do not count towards your five a day. While they're high in fibre, this is only true if the skins are left on, which is usually not the case when they're mashed, roasted or made into chips. They also rank very highly on the glycaemic index, which measures how quickly a food raises your blood sugar levels.

In contrast, sweet potatoes are classed as a vegetable. They're a rich source of vitamins A, B6 and C, as well as calcium. They're also much lower than white potatoes on the glycaemic index, meaning they won't cause a spike in your blood sugar. A baked sweet potato makes a fantastic, nutritious lunch - just be sure to keep those fillings healthy too.
5. Swap Sandwich Spreads for Avocado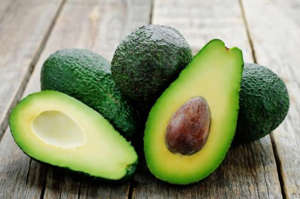 © Provided by Evening Standard Limited You can hardly go into a cafe these days without seeing 'smashed avocado' somewhere on the menu. There's a reason for this. Not only is it delicious, it's also one of the best-known sources of 'good fat'. We all need some fat to help our body absorb certain vitamins, so you shouldn't try to cut it from your diet entirely. However, as much of it as possible should come from unsaturated sources, which are often found in plant oils.

While popular sandwich spreads such as butter, margarine and mayonnaise can all contain saturated fat, avocado is rich in unsaturated fat, which won't raise your cholesterol. Simply spread this onto your sandwich or wrap for a tasty, nutritious way to bind the whole thing together.
6. Swap Shop-bought Salad Dressing for Lime Juice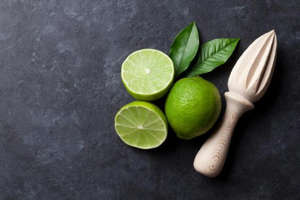 © Provided by Evening Standard Limited Shop-bought salad dressings may seem like just the thing to perk up your salad, but on closer inspection they're likely to contain way more salt and sugar than you need. A squeeze of lime juice will add the dash of flavour you're looking for, while of course you'll also be getting a top-up of vitamin C.
7. Swap Fruit-flavoured Yoghurt for Greek Yoghurt and Fresh Berries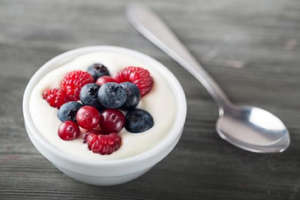 © Provided by Evening Standard Limited Despite what their adverts might suggest, the yoghurts you buy in shops are often packed with the sweet stuff. This is especially true if you get varieties with a 'healthy' fruit compote at the bottom.

It's really quick and easy to create your own healthy, delicious yoghurt at home, with minimal prep time. Take a few spoonfuls of Greek yoghurt, mix in some fresh, vitamin-rich berries and sprinkle a little cinnamon over the top for extra tastiness, plus a healthy hit of fibre, iron and calcium.