Flexitarianism predicted as key food trend for 2017

The Independent
11/12/2016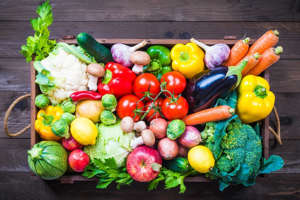 © Independent We all know that eating less meat is good for the planet and good for our health, and it seems more and more of us are consciously making an effort to cut down on our meat consumption.
According to Whole Foods, flexitarianism - eating predominantly, but not strictly, vegetarian - is going to be one of the biggest food trends of 2017.
After the rise and fall of clean eating, flexitarianism is emerging as a much more achievable alternative to going full vegetarian or vegan.
As a flexitarian, you might only eat meat on weekends, when eating out or after 6pm - you can do it however is most manageable for you.
Of course, this way of eating isn't new, but it's becoming increasingly popular thanks in part to high-profile champions including Sir Richard Branson, Emma Thompson and Jamie Oliver, who all support the Meat-Free Monday campaign started by Paul, Mary and Stella McCartney in 2009.
"Meat Free Monday is the most brilliant excuse to focus on the incredible variety of veggies out there – the flavours, textures and wonderful dishes you can create are beyond belief. So here's to Meat Free Monday and frankly, meat free Wednesdays too," Oliver has said.
Studies have shown that cutting down on meat has a number of health benefits including reduced risk of diabetes, cancer and heart disease, and flexitarianism gives people a way to improve their health without going the whole hog and giving up burgers and steaks for good.
What's more, with the rise of ethical and sustainable living, more of us want to help improve the planet - some organisations have estimated that the livestock sector could be responsible for as much as 51% of global greenhouse gas emissions.
So the solution for an increasing number of people is to go flexitarian, and Whole Foods thinks we'll all be doing it in 2017.
But that's not the only way we're set to improve our health in the new year - the health food experts predicts a rise of non-wheat pasta (made with pseudograins like quinoa, for example), coconut sugar and flour, and purple foods too.