Kensington Roof Gardens to close after 37 years of serving up drinks with an iconic view

The Independent
03/01/2018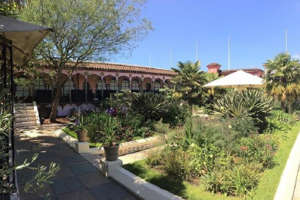 In what is proving to be an increasingly hostile climate for nightlife in the capital, the iconic Kensington Roof Gardens has announced its imminent closure after 37 years in business. 

The space, on the roof at 99 Kensington Street, will be vacated by tenant Virgin Limited Edition after concerns over profitability arose - proving that even the most beloved and iconic bars aren't safe.
According to their website, The Roof Gardens "has stood the test of time but in the face of unpredictable market conditions and a challenge to remain profitable, we feel that the time has come for us to close our doors."
The news comes despite the 37 years the beautiful bar played as "a key part in the London nightlife scene, showcasing top DJs and live musical talent from across the decades as well as hosting numerous events, showbiz parties, award ceremonies, weddings and dinners in its award-winning restaurant Babylon."

The garden bar, which is home to flamingos and incredible views, is a beloved staple for many Londoners - and it doesn't seem likely the news will be taken well.
On TripAdvisor, where the bar has four stars, the reviews are full of praise.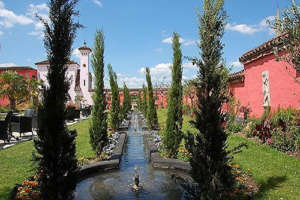 © Provided by Independent Digital News & Media Limited The bar was referred to as an "oasis" in London One reviewer, who was at the bar recently, wrote, "The views and atmosphere at the roof garden are first class."

Another said, "The Roof Gardens in Kensington are a hidden gem."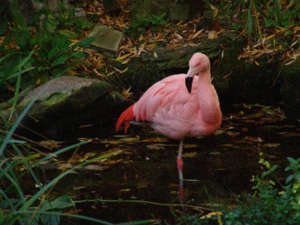 © Provided by Independent Digital News & Media Limited The gardens featured flamingos And if those reviews didn't have you convinced of the beauty of the bar, this one will: "Once you get there, you are amazed to see this beautiful garden on the roof. There is a bar, so you can have a drink in the gardens. There are some flamingos and ducks, and even a bridge over a tiny river (all on a roof of a building, remember?) I highly recommend going there."

While it is unclear when exactly the bar will be closing its doors for good, we suggest heading there quickly, as the flamingos, gardens, and cocktails won't be around for much longer.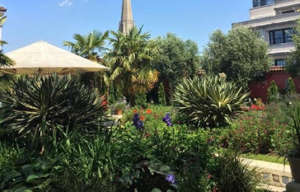 © Provided by Independent Digital News & Media Limited Kensington Roof Gardens set to close after 37 years Jon Brown, managing director for The Roof Gardens told The Independent: "The time has now come for us to hang up our dancing shoes, and take off our gardening gloves, but one thing's for sure and that is The Roof Gardens will continue to be one of London's most spectacular and extraordinary landmarks and we look forward to seeing what's next for this beautiful venue," regarding the closure.

However, information regarding the future of the resident flamingos is unavailable at this time. 
Related: Avocado Cupcakes Are the Sweet Way to Fuel Your Avocado Obsession (provided by POPSUGAR)
For more of the most popular News, Sport, Lifestyle & Entertainment on MSN, Follow us on Facebook, and on Twitter