Made in London: 10 of the city's best urban food producers

Evening Standard
14/09/2017
© Provided by Evening Standard Limited From now until September 24, there will be little pockets of food-related activity all over London. Why? Well it's the city's annual Urban Food Fortnight, run by Sustain, the alliance for better food and farming, and the idea is to show off as much as possible, in decidedly un-British fashion, about the fabulous produce being made, cooked and grown here.
Since I write a monthly column called Made In London, profiling the city's makers of things like beer, gin, bread, cheese, cured meat, smoked fish, and fruit sodas, I felt this fortnight would be a great excuse to write up 10 of London's best Urban Food Heroes. There are plenty of talented makers and growers who I have featured before but who aren't on the list, including Sacred Spirits, Kamm & Sons, Brick House Bakery and GrowUp Urban Farms, but I hope these 10 will at least whet your appetite.
CHEESE
Gringa Dairy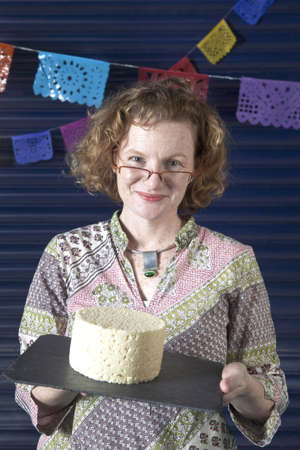 Based in
: Peckham 
What: Mexican-style cow's milk cheeses made under a railway arch: a queso Fresco, a queso Chihuahua, and a queso Oaxaca (pronounced Wahaca).
Who: Former banker Kristen Schnepp who grew up eating Mexican cheese in California and, after moving to London with her partner, started the business in 2013 following the completion of a cheese making course she did whilst on holiday in East Sussex. She now produces cheese for London restaurants incluing Wahaca, Lupita, Casa Morita as well as shops including Cool Chile Co, Mex Grocer, Whole Foods and Selfridges.
Read the full profile
La Latteria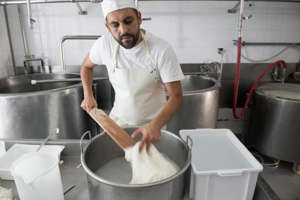 Based in
: Acton
What: A wide range of fresh British cow's milk mozzarella cheese (including bocconcini and campagnola) handmade by a small team in a warehouse in North Acton. Started in February 2016.
Who: Former investment banker Simona di Vietri, who was convinced by a cousin who runs a mozzarella business in Milan, to leave her life of high heels and designer handbags to follow suit in London. Having had no previous experience of making the product, La Latteria now produces over 15 types, selling it online and to top London restaurants.
Read the full profile
Wildes Cheese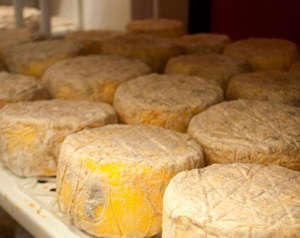 © Provided by Evening Standard Limited Based in: Tottenham

What: A range of British cheeses, including the experimental Ellis, and the semi-hard blue Howard, made using milk from a single herd of cows 55 miles outside London.
Who: Philip Wilton who started the business in 2012 after being made redundant from his job in management consultancy and eventually deciding to pursue his interest in the flavour of cheese and what he calls "the alchemy of making it". He now has 10 cheeses on the go, but has a possible range of over 30, and has recently announced plans to open a shop in early 2018.
Read the full profile
DRINKS
Urban Cordial Company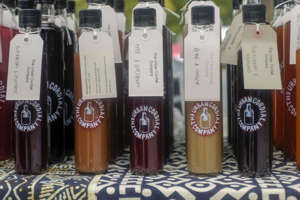 © Provided by Evening Standard Limited Based in: North West London

What: A range of fruit cordials (including raspberry and rosemary; apple and blackberry; pear and ginger) made mostly using fruit that supermarkets don't sell, which would otherwise be thrown away.
Who: Natasha Steele, who left a job in an accountancy firm and began making cordial using fruit from her friend's allotment in 2013. Later on she made 250 bottles which sold out in three days, and she hasn't stopped since; Steele now sells her products to restaurants including The Ledbury and Bourne & Hollingsworth Buildings, and to shops including Selfridges, Melrose & Morgan and Jones of Brockley.
Read the full profile
Square Root Soda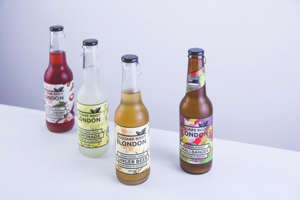 © Provided by Evening Standard Limited Based in: Hackney

What: Bottles of fruit soda made with seasonal produce with flavours including lemon, rhubarb, peach melba, elderflower and strawberry.
Who: Partners Robyn Simmons, a former fruit seller, and Ed Taylor, a former brewer, who started the business in 2010 when Simmons' customers began bringing back their empty ginger beer bottles and asking for refills the following week. They now have a stall at Kerb Camden market and make around 20,000 bottles a week from under their railway arch.
Read the full profile
Brixton Brewery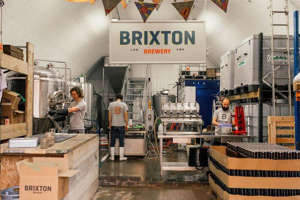 Based in
: Brixton
What: Craft beer made under a railway arch in Brixton, with a range of six core beers, a seasonal summer lager, a winter one called Megawatt which is a double IPA, and some additional experimental ones.
Who: Jez and Libby Galaun and Mike Ross and Xochitl Benjamin, who met in 2010 in a local bar in Brixton, and after some successful homebrewing attempts decided to go into business together. They've produced over 1.4 million bottles since they started, and their beer is now stocked in pubs and bars all over London.
Read the full profile
HONEY
Bermondsey Street Bees
Based in: Bermondsey
What: Excellent, award-winning liquid and comb honey produced predominantly by bees that live in hives on a rooftop in South East London. Also includes 'guest' honeys made by other artisanal beekeepers under the Metro (urban) and Union (country) labels.
Who: 'Bermondseyshire farmer' Dale Gibson, who has a day job in stockbroking and does his urban beekeeping and consulting on the side. Gibson started the business after noticing a bee on a damson tree on his local allotment and realising he could make honey from his home; he has helped set up apiaries at Soho Farmhouse and on the roofs of Hilton Bankside and Aviva Insurance.
Read the full profile
BREAD
Bread Ahead Bakery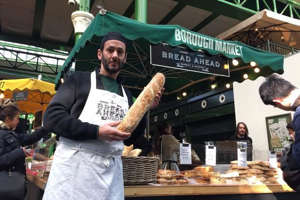 © Provided by Evening Standard Limited Based in: Borough Market, London Bridge

What: Bread business that started in Borough Market and now has shops in Covent Garden and Chelsea. Known for its sourdough loaves (white, brown, raisin and multigrain), Italian-style breads, jam-filled doughnuts and regular baking classes. They use British flour from Marriages in Chelmsford.
Who: Co-founder of Flour Power City Matt Jones, who made an offer to Justin Gellatly, the former head baker and pastry chef at St John to come on board, after which Gellatly's wife Louise joined the team. They now sell thousands of doughnuts every weekend. Their first joint cookbook, The Baking School was published in August.
Read the full profile
FISH
Secret Smokehouse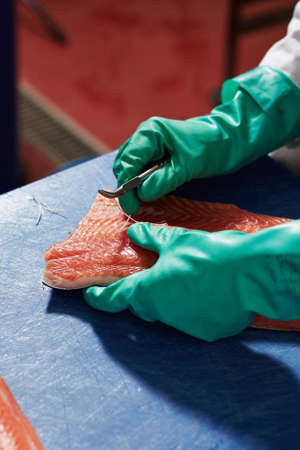 © Provided by Evening Standard Limited Based in: London Fields

What: A range of top-notch smoked fish, including oak smoked salmon, oak smoked kippers, oak smoked trout and oak smoked haddock, sold online and also found on menus at Claude Bosi at Bibendum restaurant and The Marksman pub. All of the fish is high-welfare and bought from small independent Scottish producers.
Who: Max Bergius who after taking a break from running his e-commerce start-up spent time with his father Scotland where he began smoking fish again in the area he grew up. Later, he started The Secret Smokehouse in Stepney before moving more recently to an arch in London Fields.
Read the full profile
MEAT
Crown & Que meat
Based in: Bermondsey
What: Cured meat (including dry-cure pork sausages, a collared head, and cured belly pork) all made using British heritage pork inside a railway arch in Spa Terminus, Bermondsey. Flavours are often developed on traditional British recipes, including a Victorian one.
Who: Canadian former chef Adrienne Treeby who trained with an Italian salumi specialist and on moving to England with her husband couldn't understand why there was noone doing the same thing here to celebrate the country's tradition of meat curing. Started her business in March 2015 and now sells online at Farmdrop and Craved, and at markets and shops including The Deli Downstairs and Ben's House.
Read the full profile
Cobble Lane Cured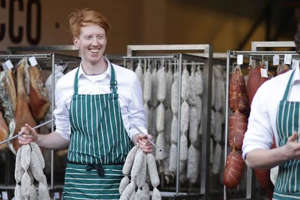 © Provided by Evening Standard Limited Based in: Highbury & Islington

What: British charcuterie cured using Polish and Italian techniques and produced in a tiny warehouse space on Cobble Lane, N1. They use British beef and pork, and often incorporate spices as well as locally-made chutneys, pickles and beers into their range of frankfurters, salami, coppa and bresaola.
Who: Adam Brudnowski, Matt Hill and Matt and Lucy Atkinson, three of whom met whilst working at Jamie Oliver's restaurant, Barbecoa, before taking over an existing Italian cured meats business and deciding to go into business together. Their products are recognised by chefs all over London.