The UK's first ever chicken nugget festival is happening this year

The Independent
13/02/2018
It's good news for poultry fans because the UK's first ever chicken nugget festival is taking place this year.
Hosted by We Love Food – a UK-based blog set up by a community of dedicated food lovers – the festival aims to celebrate all that's good about golden chunks of chicken. Which, let's face it, is everything.
Currently, the event is expected to take place on 11 August in London and 22 September in Manchester.
However, it is rumoured that more dates are set to be announced.
So, what exactly can you expect from the UK's first chicken nugget festival?
Apart from live bands and DJs playing all your favourite tunes, the much anticipated event is expected to showcase the biggest variety of chicken nuggets.
From breaded and battered to baked and deep-fried, it promises to have them all.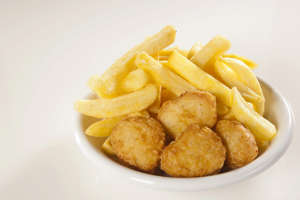 Happy to consume your entire bodyweight in poultry? Then put on your stretchiest pair of pants because there will even be a chicken nugget eating competition that will see both a "Nugget King" and "Nugget Queen" crowned for the day.
While tickets haven't been released quite yet – you can pre-register here - people are already finding it hard to contain their excitement with thousands of devotees committing to attending on Facebook.
"Actually the best event ever," one person wrote.
"Can't wait to crowned the chicken nugget queen," another added.
But, the masterminds behind We Love Food aren't stopping there.
"In 2018, we are launching a series of food festivals in cities across the UK covering all manner of cuisines and dishes from around the world," they announced on their website.
So far, future plans include everything from a sushi festival to a burger festival and even cheese and wine event.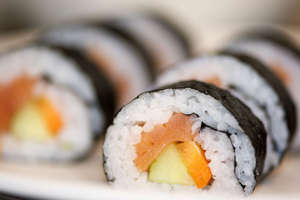 Related: The UK's best fish and chip shops 2018 (Provided by Lovefood)
For more of the most popular News, Sport, Lifestyle & Entertainment on MSN, Follow us on Facebook, and on Twitter