Winners of Michelin New York 2019 announced

Relaxnews (AFP)
07/11/2018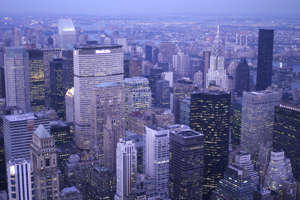 © Getty Economy USA, New York City: view to the skyline of Midtown Manhattan. (Photo by plus49/Construction Photography/Avalon/Getty Images) A trio of New York restaurants have earned their second Michelin star, while 13 eateries also unlocked their first star in the latest edition of the gastronomic red guide. 
In the 2019 edition of the Michelin dining guide for New York City, inspectors promoted Gabriel Kreuther, Ichimura at Uchu and L'Atelier de Joel Robuchon to the two-starred club, which denotes "excellent cooking, worth a detour." 
The one-starred club has also expanded, with the addition of 13 new addresses earning their first one-star distinction, a category that represents "a very good restaurant in its category." 
They include Korean restaurant Jeju Noodle Bar, Le Coucou, Mexican restaurant Claro and Le Grill de Joel Robuchon.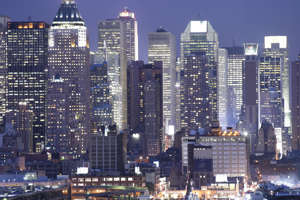 The three Michelin-starred club -- "exceptional cuisine, worth a special journey" -- remains unchanged with all five restaurants (Chef's Table at Brooklyn Fare, Eleven Madison Park, Le Bernardin, Masa, Per Se) retaining their stars. 
Here is the full list of starred restaurants for New York 2019: 
Three Stars 
Chef's Table at Brooklyn Fare 
Eleven Madison Park 
Le Bernardin 
Masa 
Per Se 
 
Two Stars  
Aquavit 
Aska 
Atera 
Blanca 
Daniel 
Gabriel Kreuther (NEW) 
Ichimura at Uchū (NEW) 
Jean-Georges 
Jungsik 
Ko 
L'Atelier de Joël Robuchon (NEW) 
Marea 
The Modern 
Sushi Ginza Onodera 
Tetsu Basement (NEW, closed)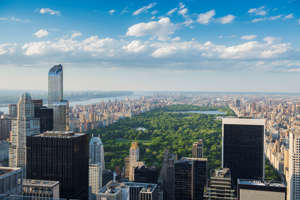 One Star  
Agern 
Ai Fiori 
Aldea 
Atomix (NEW) 
Babbo 
Bar Uchū 
Bâtard 
Blue Hill 
Bouley at Home (NEW) 
Café Boulud 
Café China 
Carbone 
Casa Enrique 
Casa Mono 
Caviar Russe 
Claro (NEW) 
The Clocktower 
Contra 
Cote 
Del Posto 
Faro 
The Finch 
Gotham Bar and Grill 
Gramercy Tavern  
Günter Seeger NY 
Hirohisa 
Jeju Noodle Bar (NEW) 
Jewel Bako 
Junoon 
Kajitsu 
Kanoyama 
Kosaka (NEW) 
Kyo Ya 
L'Appart 
Le Coucou (NEW) 
Le Grill de Joël Robuchon (NEW) 
Meadowsweet 
The Musket Room 
Nix 
Noda (NEW) 
NoMad 
Okuda (NEW) 
Oxomoco (NEW) 
Peter Luger 
The River Café 
Satsuki 
Sushi Amane 
Sushi Inoue 
Sushi Nakazawa (NEW) 
Sushi Noz (NEW) 
Sushi Yasuda 
Tempura Matsui 
Tuome (NEW) 
Uncle Boons 
Wallsé 
ZZ's Clam Bar
Gallery: Michelin star secrets for cooking at home [Lovefood]