How to make lemon and poppy plaice with celeriac remoulade

The Independent
14/09/2018
© Provided by Independent Digital News & Media Limited Perfect for a Friday night, this dish has plenty of texture from almonds and poppy seeds and uses the slightly nutty autumnal root vegetable, celeriac, as a side.
Lemon and poppy plaice with celeriac remoulade
10g sunflower seeds
150g celeriac​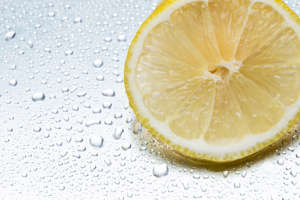 © Provided by Shutterstock Lemon 1 lemon
1tsp poppy seeds
2tbsp oil
2tsp wholegrain mustard
2 x 150g plaice fillet (skin on)
400g carrot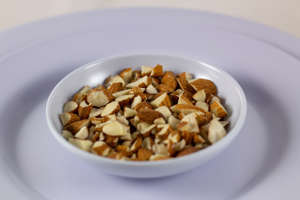 © Provided by Shutterstock Almonds 6tbsp ground almonds
Large handful of flat-leaf parsley
Medium handful of fresh thyme
Download the all-new Microsoft News app – available now on iOS and Android
Related: 30 secret ingredients professional chefs swear by (Lovefood)
Preheat the oven to 200C. Peel and cut the carrots into fries. Place on a baking tray with a drizzle of ½tbsp oil and the thyme leaves. Place in the oven for 20 mins, turning halfway through cooking.
Meanwhile, make the celeriac remoulade. Peel and grate the celeriac and finely chop the parsley. Zest the lemon. Mix the celeriac with half of the lemon zest, half of the juice from the lemon, the wholegrain mustard, sunflower seeds and chopped parsley. Season with sea salt and black pepper and set aside.
To make the lemon and poppy seed crumb; to a bowl, add the remaining lemon zest, the poppy seeds and the ground almonds. Mix well and season with sea salt and black pepper.
In a separate bowl, put 1tbsp oil. Dip each plaice fillet into the oil, then into the crumb.
Heat a frying pan on a medium heat with ½tbsp oil and cook the crumbed plaice for 2-3 minutes each side until cooked through.
Serve the lemon and poppy seed crumbed plaice on two warm plates alongside the celeriac remoulade and carrot fries. Drizzle over the remaining lemon juice.
Recipe from mindfulchef.com
Watch: These shrimp salad wraps are light and delicious (Delish)