How to make slow cooked pork goulash with shallots and red peppers

The Independent
11/10/2018
Slow cooker pork, shallot and red pepper goulash
Prep: 15 minutes
Cook: 8-9 hours
Serves 4
Download the all-new Microsoft News app to receive up-to-the minute news from the world's best sources – available now on iOS and Android
1kg diced pork shoulder, diced into 3cm pieces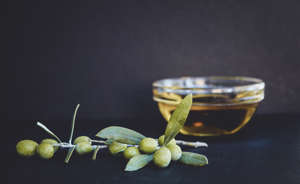 © Provided by Shutterstock Olive oil 2 tbsp olive oil
400g shallots roughly chopped
2 red peppers, sliced
3 cloves garlic, crushed
2 tbsp mild paprika (unsmoked)
2 tsp caraway seeds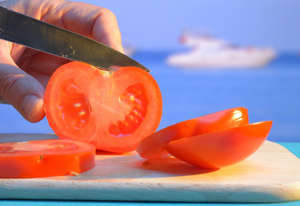 © Provided by Shutterstock Chopping a tomato 400g can chopped tomatoes
300ml water
Salt and freshly ground black pepper
150ml sour cream
Gallery: You'll Never Want Skip Breakfast With These Delicious Meal Ideas (Redbook)
Set a large pan over a high heat on the hob. Add the olive oil and brown the pork in batches, transferring to a plate as you go.

Once the meat has all browned, return it all back into the pan, along with any juices from the plate. Add the shallots and peppers and fry together for couple more minutes. Add the garlic, paprika, caraway, tomatoes and water and season well with salt and freshly ground black pepper. Bring up to a simmer then transfer to the slow cooker and leave to cook on high for about 8-9 hours or until the meat is really tender. Alternatively, cover with a tight-fitting lid and slide into an oven set to 100C (fan temperature) for the same amount of time.
When cooked divide between bowls and add a dollop of the sour cream on top. Serve with crusty bread, plain steamed rice or even pasta.
Recipe from ukshallot.com
Video: These Mashed Potato Waffles Are The Most Genius Leftover Hack Ever (Delish)