11 alternatives to white flour when baking

Photos
03/10/2019
Give regular baking a twist by experimenting with different kinds of flours. Flours such as almond and oat not only add more nutritional value to your favorite baked dishes but they are also gluten-free. Let's take a look at some healthier alternatives to the conventional white flour.

Almond flour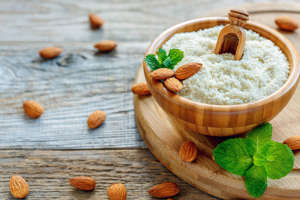 High in fiber and plant protein, almond flour has a fine texture. It is used in making fine-textured cakes, quick breads and macarons. The flour can be stored for up to 12 months, if kept in the freezer.
Coconut flour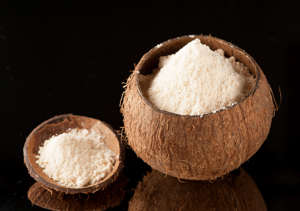 Made from dried coconut meat, the flour is grain-free, low in carbohydrates and soft in texture. It gives a coconut-like flavor to baked goods, and it is mostly used to make muffins and cakes.
Spelt Flour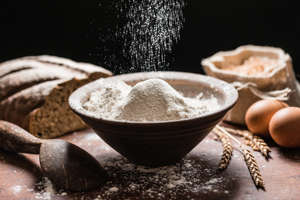 Red in color, spelt flour has a sweet and mild flavor. It is used in baking flatbreads, donuts, brownies, crackers and muffins. Due to its light structure, the baked products have a tender and soft texture.
Plantain flour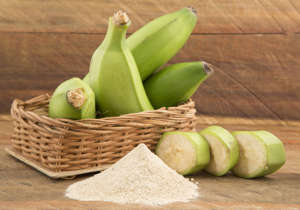 Plantain flour is usually mixed with some other flour to balance the hint of bitterness it contains. Compared to wheat flour, the baked products made with plantain have a dense texture. It is used in making cookies, waffles and breads.
Chickpea flour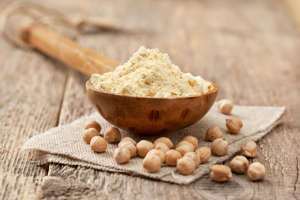 One of the inexpensive alternatives to white flour, the chickpea flour is packed with vitamin B and folate. With its naturally dense texture, it helps in holding up the dough. It is generally used in making crepes, cookies and muffins.
Oat flour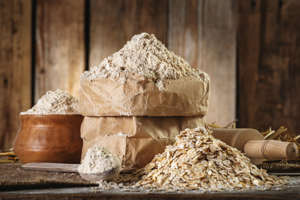 Oat flour adds moisture to baked goods, resulting in fluffier cakes and shortbreads. It is sweeter than the usual wheat flour, and thus needs less sugar while making desserts.
Rye flour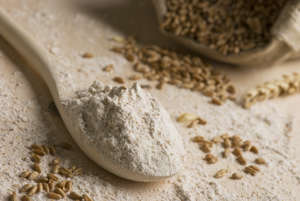 Its rich and slightly sweet taste makes it a good choice for baking muffins and cookies. Since it absorbs twice the amount of water than wheat flour, it is used in producing dense and heavy bread. However, it can also be mixed with wheat flour to make a lighter loaf.
Millet flour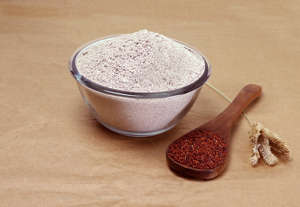 With its mild and nutty flavor, millet flour works well with both savory and sweet dishes. It is easy to digest and helps build structure in the dough. It can be used to bake cakes, muffins and breads.
Quinoa flour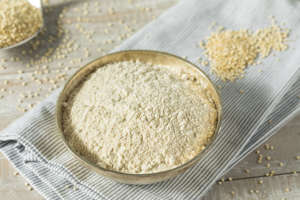 High in magnesium and iron, quinoa flour is usually mixed with some other flour as it tends to be very dry. It is nutty in flavor and can be used to make cookies, brownies, 
Rice flour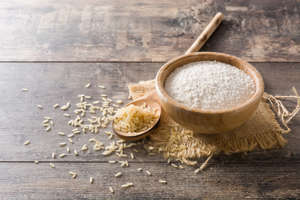 Rice flour does not absorb fats or liquids instantly and it is thus primarily used is making moist baked goods. It is a good alternative to wheat flour in cakes, muffins and baked puddings.
Buckwheat flour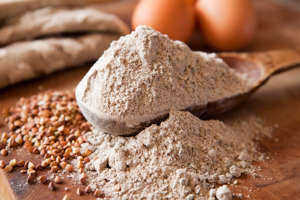 Rich in minerals and anti-oxidants, buckwheat flour is gray in color, speckled with black. It has a sweet aroma, and is considered to be a good option while making crackers, waffles and biscuits.
Gallery: 45 comfort foods for a cosy autumnal meal (Cheapism)
MSN UK is committed to Empowering the Planet and taking urgent action to protect our environment. We're supporting Friends of the Earth to help solve the climate crisis - please give generously here or find out more about our campaign here.