10 best fish and chip shops in the UK

Evening Standard
5 days ago
The shortlist for the 2020 National Fish and Chip Awards has been announced – and a London restaurant makes the cut.
Borough Market's Fish! has been shortlisted among nine other fish and chip restaurants across the UK all vying for the coveted title of the UK's best fish and chip restaurant.
Fish! won the award back in 2017 and has now been shortlisted for the second time. Open since 1999, the Borough Market institution is both a restaurant and takeaway and offers some of the freshest fish in London. While famous for its fish and chips, Fish! also serves delights like fish pie, lobster, thai fish cakes and fish finger sandwiches.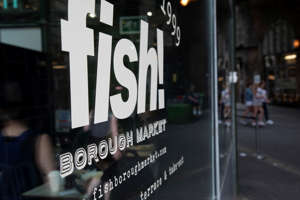 While the winner of the National Fish and Chip Awards won't be announced until early next year, the shortlist sees restaurants from Dorset to Devon and Belfast to Aberdeenshire praised for their delicious fish and chips.
Related news: 10 of the best seafood shacks around the UK, as chosen by readers (The Guardian)
Organised by Seafish, the public body which supports the £10billion UK seafood industry, the awards take into account taste, customer service and atmosphere along with sustainable sourcing of ingredients, staff training and development policies and innovative menu options for those with dietary requirements.
The UK's Top 10 Fish & Chip Restaurants
Fish! Borough Market, Borough Market, London
Fish City Belfast, Belfast
Knights Fish & Chip Restaurant, Glastonbury, Somerset
Malt and Anchor, Cirencester, Gloucestershire
Quayside Gourdon Limited, Gourdon, Aberdeenshire
🐟🏆#FishNChipAwards - UK Top 10 Fish and Chip Restaurant of the Year - Last year's winners of the Seafood Week Award have made the shortlist for their stunning restaurant - *@quaysidegourdon* pic.twitter.com/2YQ16pK5f6

— National Fish & Chip Awards (@FishNChipAwards) September 10, 2019
Saltwater Fish Restaurant, Torquay, Devon
Something Else Fishy, Milborne Port, Sherborne, Dorset
The Cods Scallops, Nottingham, Nottinghamshire
Already making their way onto our shortlist for another award - the fantastic @TheCodsScallops are hoping to land the Fish and Chip Restaurant of the Year as well ! #FishNChipAwards 🐟🏆 pic.twitter.com/GxGCWqYY6G

— National Fish & Chip Awards (@FishNChipAwards) September 10, 2019
The Fisherman's Wife, Whitby, North Yorkshire
Trenchers Restaurant, Whitley Bay, Tyne and Wear
Marcus Coleman, Chief Executive at Seafish, said in a statement: "The UK is world-renowned for fish and chip takeaways, but there are plenty of incredible restaurants serving tasty, healthy fish and chips to sit in customers day in day out.
"We have 10 of these exceptional restaurants represented in this list. Each is a credit to our industry and we wish them all good luck in the final round of judging."
The news is out! Congratulations to the UK Top 10 Fish and Chip Restaurants who've made the list in this year's #FishNChipAwards

Stay tuned for more announcements in the coming weeks and follow the latest news at https://t.co/3y5q2Xu3LR 🐟🏆 pic.twitter.com/YipOAxYhpN

— National Fish & Chip Awards (@FishNChipAwards) September 10, 2019
The winner will be chosen at an awards ceremony on January 23, 2020.

Gallery: Autumnal foods: Produce to try as the season changes [Photos]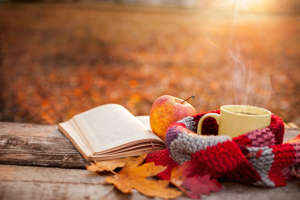 MSN UK is committed to Empowering the Planet and taking urgent action to protect our environment. We're supporting Friends of the Earth to help solve the climate crisis - please give generously here or find out more about our campaign here.
AAEo1eM