5 seasonal ingredients you should be eating this February

Evening Standard
14/02/2018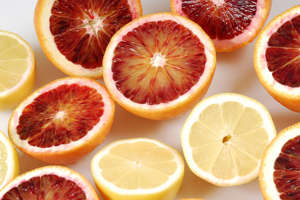 After a short stay at The Pig on the Beach in Dorset, I was so inspired by the kitchen sourcing all its ingredients within a 25 mile radius that I decided this year one of my goals is to always look first at where something is grown before buying it.
Seasonal ingredients are likely to be fresher, naturally ripened on the vine or tree and harvested at the right time, and therefore tend to have much more flavour and be higher in nutritional value. Eating with the seasons also supports your body's natural nutritional needs and creates a balanced variety in our diet over the year.
Here are five you should be eating this month:
Celeriac
Coming to the end of its long season (September-April), celeriac is not widely used in Britain. Its unusual, knobbly appearance may scare people off, but it's really easy to use and has a deliciously delicate celery-like taste. Try it for the first time either as a mash or in a slow cooked stew. The French enjoy it as a remoulade; grated raw with mayonnaise, mustard and lemon juice.
Did you know? Celeriac is derived from wild celery, which has a small, edible root and is mentioned in Homer's Odyssey.
Nutritional notes: A number of vitamins and minerals are present in celeriac, notably vitamin C, potassium, and phosphorus.
Parsnips
Although an acquired taste, parsnips are a cheap and simple root veg to use. Try roasting them in an olive oil, honey, fresh thyme and sea salt marinade. The flavour and sweetness is increased by frost so parsnips are best in the mid to late winter months. It is said that before sugar was widely available, parsnips were used to sweeten dishes such as cakes and jams.
Did you know? In Italy, pigs bred for top quality Parma ham are often fed on a diet of parsnips.
Nutritional notes: Parsnips are a good source of vitamin C, fibre, folate and potassium.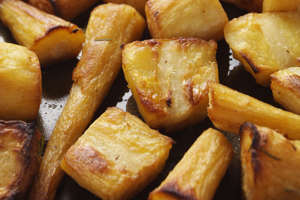 Pomegranate
In season until March, pomegranates have a leathery pink skin that contains hundreds of bright pink juicy seeds that can be used in either savoury or sweet recipes. The pith is very bitter – almost inedible – so the easiest way to prepare the fruit is to slice it in half, hold one half over a wide bowl and gently hit the skin side with a wooden spoon to release the seeds.
Did you know? The name pomegranate derives from Medieval Latin: pōmum 'apple' and grānātum 'seeded'.
Nutritional notes: Pomegranates have very high antioxidant properties and are rich in potassium, vitamin C, niacin and fibre.
Rhubarb
Just coming into season now, rhubarb is grown in two crops. Forced rhubarb, grown in the earlier months of the year, is more tender and understated in its tartness than its burlier, punchier sibling, main-crop rhubarb, which is grown from mid-March to June. The Hill Food Co recipe for Rhubarb Jam is really easy to make and delicious!
Did you know? Rhubarb is actually a vegetable not a fruit, related to sorrel.
Nutritional notes: Rhubarb is a good source of fibre and contains moderate levels of vitamin C and calcium. Studies have linked getting fibre from rhubarb with reduced cholesterol levels.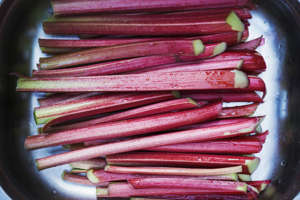 Blood oranges
Unlike traditional oranges, blood oranges are only in season from December to May because they rely on certain kinds of weather to develop their 'blood' colour. The crimson pigment in a blood orange is due to the presence of anthocyanins, an antioxidant also found in blueberries, raspberries, black rice and other foods. The distinct raspberry-orange flavour works particularly well in a winter green salad.
Did you know? The colour orange was named after the fruit, not vice-versa, and the word comes from the Sanskrit naranga, meaning fragrant.
Nutritional notes: Blood oranges are a rich source of fibre and vitamin C, but apparently when the flesh or juice is exposed to air, the vitamin C content depletes fairly rapidly.
Related: 9 Healthy Snacks to Help You Properly Refuel After a Hard Workout (Provided by POPSUGAR)
For more of the most popular News, Sport, Lifestyle & Entertainment on MSN, Follow us on Facebook, and on Twitter