Basil seeds are having a moment – but can you enjoy eating them?

The Guardian
05/12/2018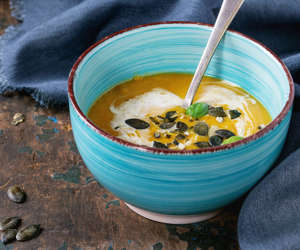 © Getty Getty A special message from MSN:

While Christmas is a time of joy for most of us, that's not the case for the UK's most vulnerable children and young people. We've partnered with giving platform Benevity to raise funds for two charities - the NSPCC and The Children's Society – to try to help change that. You can help make a difference - please donate now.
Flax, chia, hemp, pumpkin … you name a seed, I have probably sprinkled it on a bit of yoghurt in the hope of gaining eternal life. In a way, seeds are the ultimate food fad – you get into them obsessively for a while, soaking up the literature that proudly flaunts their cancer-fighting, stress-busting, skin-improving qualities. And then, after a week or so, you lose interest – partly because you have not witnessed any evidence that you are transforming into a disease-resistant superhuman with a life expectancy of 150 (in fact, you have a cold). But also because, well, they don't really taste of much, do they?
The latest seeds to enjoy a moment in the spotlight are basil seeds, which are popular in south-east Asia where they are known as sabja seeds. You will often find them marketed as the "new chia seeds" and also "the latest digestive hack", which sounds frankly painful. A quick tour of the internet reveals the following claimed benefits: weight loss, blood-sugar control, flu prevention, bloating relief … and on and on. They reportedly have antioxidant, antiviral, antibacterial, antispasmodic and antifungal properties, and can help with psoriasis and eczema.
I was game, not just because of the "eternal life" angle but also because I read that they turn "gelatinous when wet", which sounds like a particularly dodgy hair metal album. Simply soak the tiny black seeds in water for a few minutes and they develop a gloopy transparent force field. If you are planning to eat them, it's best not to think of frogspawn.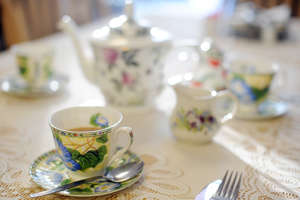 © Getty Tea I test out my basil seeds in four different ways. First, stirred into a cup of milky tea, in the hope that that the tapioca-like texture transforms them into boba (bubble) tea – in fact, the result is just a cuppa with added slime. Next up, I try spooning pre-soaked seeds into fresh watermelon juice – a more suitable pairing, perhaps, but still one that feels as if you are adding unnecessary pips to the drink.
Changing tack, I make Meera Sodha's delicious beetroot and ginger soup, and replace the nigella seeds with basil seeds (hey, they both contain the word "seed"). The soup is so thick and packed with flavour that the basil seeds are barely noticeable and that is fine with me.
Finally, though, I arrive at a genuinely enjoyable way to consume them. I heat a cup of coconut milk, adding lime zest, a vanilla pod and two tablespoons of demerara sugar, then pour this mixture over a couple of heaped tablespoons of basil seeds, leaving it to soak for a few minutes before stirring in a dollop of coconut yoghurt. If you are still succeeding with the whole "don't think of frogspawn" thing then it is pretty good – a strange but relatively virtuous dessert option that is genuinely tasty. And if it just so happens to clear up your eczema and keep you alive into the next millenia then that is an bonus.
Gallery: 10 Reasons Why You Should Eat Sesame Seeds Everyday [Gourmandize]