Food souvenirs to buy from around the world

Photos
18/01/2019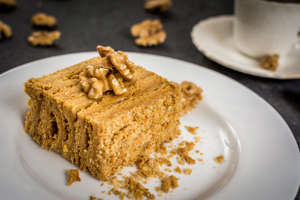 © Getty Images The sheer variety of cuisines available around the world means there is always something you can bring home.
From Swiss chocolates to Turkish coffee, here are some edible souvenirs you can pick on your next trip to these countries.  
Honeycake (Perth, Australia)
Video: The fabulous feijoa fruit (Cover Video)
This is a traditional Czech cake that looks like a biscuit. It is layered with caramel cream, walnuts and honey-flavored crumbs. These are found exclusively at The Honeycake stores in the State Buildings' basement and at the Fremantle Markets.
Turkish Coffee (Istanbul)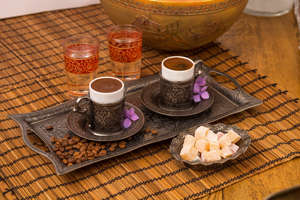 © Getty Images Easily one of the best coffees found around the world, a traditional cup of Turkish coffee is prepared by boiling water with coffee and sugar (optional). As part of the ritual, this is always served with lots of foam and with a glass of water.
Next time you are in Turkey, remember to buy a packet of authentic Turkish blend coffee and enjoy the beverage in the comfort of your home.
Ras el hanout spice mix (Marrakech, Morocco)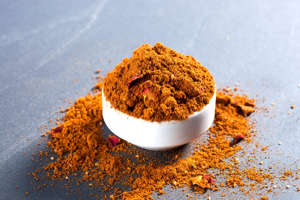 © Avs/REX/Shutterstock North Africa's popular spice mix is made with ingredients such as cardamom, cumin, clove, cinnamon, chili peppers, coriander seed and dry turmeric.
Ras el hanout, which translates to "head of the shop," is used to prepare savory dishes. 
Mole sauce (Mexico City, Mexico)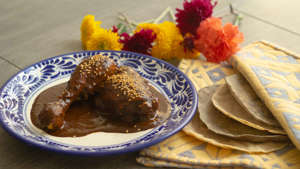 © Getty Images A mainstay of Mexican cuisine, the traditional sauce is prepared with different types of chilies and spices. It is best served with chicken, pork and other meats. Once you are back from your trip, pour some of this over your dinner and turn it into a Mexican feast. 
Gummy candy (Oslo, Norway)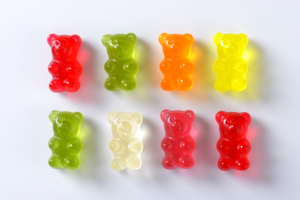 © Milanfoto/Getty Images The bear-shaped delight is a chewy gelatin-based candy and one of the world's famous sweets. When visiting the capital of Norway, don't forget to pick up these squishy multicolored candies. 
Macrons (Paris, France)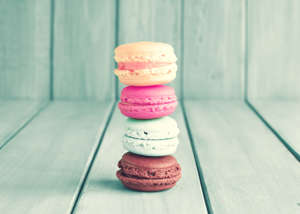 © Andrekart Photography/REX/Shutterstock A must-buy for those with a sweet tooth, this French dessert is meringue-based and filled with ganache, buttercream or jam. It comes in a variety of flavors, such as raspberry and chocolate.
Kit Kats (Tokyo, Japan)
© Behrouz Mehri/AFP/Getty Images Kit Kats can be found in various parts of the world but the Japanese market has a crucial and unique selling point – a huge variety of different flavors. Some of the wacky flavors include matcha, chocolate and grilled potato, cherry blossom and wasabi. 
Gallery: 29 foods you need to try if you visit Japan (Insider)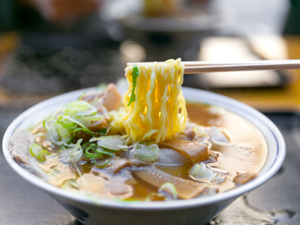 Banana Chips (Kerala, India)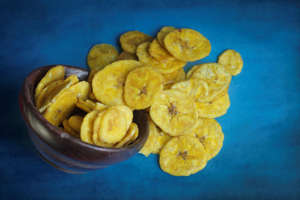 © Ajaykampani/Getty Images Made from dried slices of bananas, these fried chips make for a perfect snack or side dish. Locally called nenthra-upperi, they are fried in coconut oil and seasoned with salt. 
Dried pasta (Italy)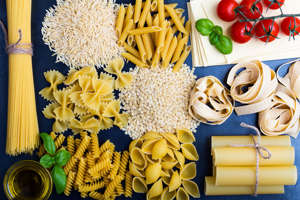 © Getty Images From the butterfly-shaped farfalle to the tubular penne, dried pasta is available in a number of shapes. The traditional Italian cuisine can be found in any grocery store, so don't forget to bring some home. 
Marmite (U.K.)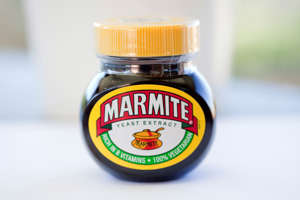 © Ursula Alter/Getty Images The British food souvenir item is made of yeast extract and is eaten mostly on toast and in sandwiches. As the slogan of the spread goes, you will either "love it or hate it," but you will want to take a jar (or two!) back home.
Tea (China)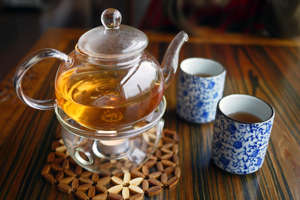 © Rosmarie Wirz/Getty Images Tea is one of China's most famous souvenirs and is consumed through the day, either during meals or as a substitute to water. Though these are easily available in supermarkets in China, you may want to hit the street markets and get some authentic and rare varieties. 
Swiss chocolates (Switzerland)
© Adrian Assalve/Getty Images The first milk chocolate was invented by Swiss chocolatier Daniel Peter in 1875. From then to now, Switzerland has become a haven for chocolate-lovers and with brands such as Lindt and Munz easily available, you are spoiled for choice.