Gunpowder, Som Saa and Poppies team up to make ultimate chips and curry sauce

Evening Standard
5 days ago
Does the prospect of lathering your chips in a sea of curry sauce fill you with fear or fervent salivation?
Legendary London chip shop Poppies is teaming up with its Spitalfields neighbours Gunpowder and Som Saa to create the ultimate curry sauce accompaniments to its famous fluffy chips.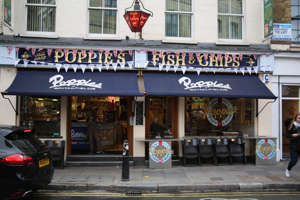 From April 1-26, Poppies will offer a fiery, family recipe sauce contributed by Indian home-cooking champion Gunpowder, while May 6-31 will see Thai restaurant Som Saa cook up a sauce inspired by gaeng hung lae, a curry flavoured with turmeric, coriander and cumin. Each portion of curry sauce will cost £2.75.
The common chippy condiment is a big hit up north, but reportedly only six per cent of Londoners add it to their order. The trio say they are looking to change the capital's tastes with their new recipes.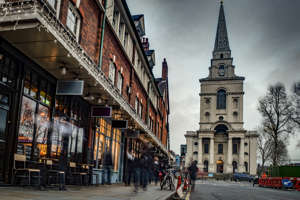 "We couldn't be happier to be teaming up with some of our favourite Commercial Street residents," said Poppies founder Pat Newland, also known as Pops.
"As a born-and-bred East Ender myself, I'm really excited to see and taste the best the area can offer, all in one dish. East London has always been a great place to live, with so many different people, cultures and cuisines all residing here, and we're excited to celebrate that."
Gallery: The UK's best fish and chip shops of 2019 (Lovefood)