How to make grilled tahini aubergine, chickpea and cherry salad

The Independent
12/07/2018
© Provided by Independent Digital News & Media Limited

Grilled tahini aubergine, chickpea and cherry salad
Grilled aubergine and courgette are layered over chickpea and cherry salsa with a tahini and pomegranate-molasses drizzle. Sweet and juicy fresh red cherries are best enjoyed between June and August and are a great source of potassium to assist kidney and heart function.
100g fresh red cherries

½ shallot
1 aubergine
1 tbsp dukkah
1 tbsp oil
1 tbsp tahini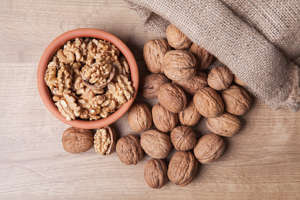 © Provided by Shutterstock Walnuts 200g courgette
20g walnuts
240g chickpeas (drained)
2 tbsp pomegranate molasses
Related: Too Salty? Too Spicy? These Quick and Easy Fixes Will Save Over-Seasoned Dishes (provided by Southern Living)
2 tsp cumin seeds
40g rocket
Medium handful of flat leaf parsley
Medium handful of fresh mint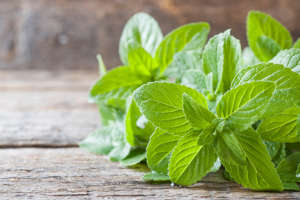 © Provided by Shutterstock Thinly slice the aubergines into rounds. Remove the ends of the courgette. Using a peeler, peel the courgette into long, thin strips. Place the courgette in a sieve with a pinch of sea salt and leave to soften.

Drizzle the aubergine and courgette with half a tablespoon of oil. Heat a griddle pan (or frying pan) on a medium-high heat and cook the aubergine for 2 minutes each side until slightly chargrilled and softened.
Slice the red cherries in half, removing the stones and the stalk. Finely dice the shallot. Roughly chop the parsley and mint leaves.
Squeeze out any excess liquid from the courgettes. Rinse the chickpeas and place in a bowl with the dukkah and half a tablespoon of olive oil and mix well. Then add the chargrilled aubergine, courgette, rocket, cumin seeds, mint and parsley. Combine and season to taste with sea salt and black pepper.
In a separate small bowl, mix together the tahini with 1 tablespoon of cold water to make a sauce and stir in the pomegranate molasses.
Spoon the chargrilled veggie chickpea salad onto two warm plates and drizzle over the pomegranate tahini dressing. Roughly break up the walnuts and scatter over.
Recipe from Mindfulchef.co.uk
Related: 21 Healthy Ways to Put Your Slow Cooker to Work Every Day This Summer (provided by POPSUGAR)