MPs call for regulation of food and drink marketing to tackle childhood obesity

Press Association
06/11/2018
The Government should give up on its voluntary agreement approach to food and drink marketing in favour of statutory regulation to crack down on childhood obesity, MPs have said.
The voluntary strategy adopted by successive governments has failed to protect children from the aggressive marketing of foods high in fat, sugar and salt (HFSS) and should be replaced with a "child-centred" approach to regulation, according to a report from the All-Party Parliamentary Group (APPG) on A Fit and Healthy Childhood.
Download the Microsoft News app for your Android or iPhone device and get news & live updates on the go.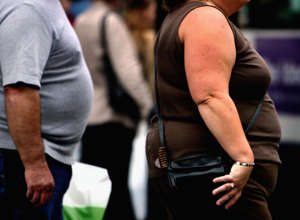 © Getty Obesity problem in UK The report urges the Government to ban the use of child-friendly characters to advertise junk food, extend existing regulation to restrict HFSS TV advertising until after the 9pm watershed and review and amend the regulation of online content.
The group also wants extra resources committed to targeting "hard to reach" groups with healthy lifestyle initiatives and cuts to councils' public health funding reversed, with additional resources set aside to support children and young people who are most seriously obese.
It has also called for the full adoption of the Unicef-advocated "child rights" approach to marketing, and for this to underpin relevant legislative strategies.
Ministers are due to consult on policies to reduce childhood obesity, including a watershed for unhealthy food adverts on TV, and how to regulate on-demand and online adverts.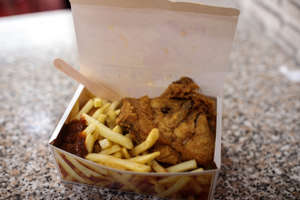 © Getty Fast food The APPG's chairman Jim Fitzpatrick said: "Despite best intentions, the voluntary agreement approach adopted by successive governments has failed to protect children from the aggressive marketing of foods high in fat, sugar and salt that we know can have such a devastating effect on their present and future health outlook.
"The Responsibility Deal was observed by a virtuous minority of companies but ignored by the rest.
"It's now time for the Government to take a child-centred approach to regulation, rather than relying on 'best intentions' that tend to evaporate when profit is at stake. All children will benefit from universal measures to make them happier and healthier."
Lead author Helen Clark said: "If the Government really cares about the health and fitness of our children, this report should be welcomed. It's time now to be proactive. Simply 'working with industry' on marketing doesn't work.
Watch: "Obesity could overtake smoking as biggest cause of cancer in women, research finds" [Evening Standard]
Ian Hudspeth, chairman of the Local Government Association's Community Wellbeing Board, said: "The Government's childhood obesity strategy included positive measures to tackle this crisis, but we urge it to go further by giving councils powers to ban junk food advertising – including on telephone boxes – near schools, nurseries and children's centres and providing specialised support for obese and severely obese children.
"Limiting children's exposure to an onslaught of adverts for unhealthy food, in conjunction with other initiatives, will help improve children's health and reduce the risk of diabetes, heart disease, stroke and cancer in later life.
"To help councils continue to tackle child obesity and reduce related pressures on the NHS, Government needs to reverse the £600 million in reductions to councils' public health grants between 2015/16 and 2019/20."
Gallery: Sixteen countries that are more obese than the US [StarsInsider]