How to make creamy hot smoked salmon courgetti

The Independent
09/12/2018
Fine strips of courgette (courgetti) paired with hot smoked salmon flakes, a pinch of chilli flakes and tenderstem broccoli, which contains a bounty of vitamins, including folate, to help fight fatigue.
Download the all-new Microsoft News app to receive up-to-the minute news from the world's best sources – available now on iOS and Android
Creamy hot smoked salmon courgetti
2 garlic cloves

180g courgette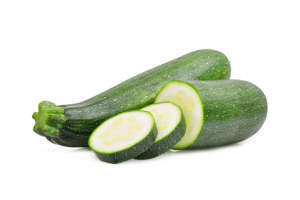 © Getty courgette m broccoli
180g cherry tomatoes
400g courgette
40g creamed coconut
2 tbsp sundried tomato paste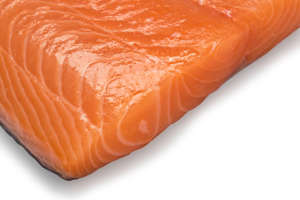 © Getty Smoked Salmon Fillet 2 x 130g packs hot smoked salmon fillet (skin off)
1 tsp oil
½ tsp red chilli flakes
Juice of ½ lemon
Gallery: The best heart-warming chicken soups to help you thrive this winter (Lovefood)
Finely slice the garlic. Trim the broccoli, slice in half lengthways and chop into 4cm long pieces. Cut the cherry tomatoes into quarters.
Remove the ends of the courgettes, but leave the skin on. Prepare the courgette noodles using a peeler and slice the courgettes into long thin strips (or use a julienne peeler or spiraliser if you have one).
Boil a kettle. Dissolve the creamed coconut in a jug with 150ml boiling water.
To a saucepan, add the creamed coconut and the sundried tomato paste. Simmer on a low-moderate heat for 5 mins or until the sauce has thickened. Season with sea salt and black pepper.
Meanwhile, flake the salmon into bite-sized pieces. In a large pan on a medium heat, add 1 tsp oil and cook the garlic for 2 mins, then add the broccoli for 3 mins. Then add the cherry tomatoes and salmon and cook for a further 3 mins, stirring occasionally.
To the pan, add the courgetti for 2 mins, then stir through the creamy tomato sauce, the chilli flakes and half the lemon juice.
Serve the hot smoked salmon courgetti in two warm bowls and drizzle over the remaining lemon juice.
Recipe from Mindfulchef.com
Video: How to Make Salmon Croquettes With Yogurt (Cooking Light)