How to make fried rice with Jerusalem artichokes, broccoli and sesame

The Independent
09/01/2019
Fried rice with Jerusalem artichokes, broccoli and sesame
75g brown basmati rice
150ml boiling water
Sea salt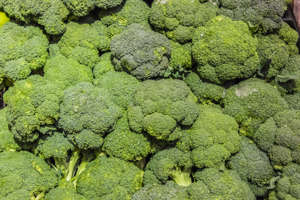 © Getty Head of Broccoli A head of broccoli
Download the Microsoft News app for your Android or iPhone device and get news & live updates on the go.
400g Jerusalem artichokes

1 chilli
2 garlic cloves
2 spring onions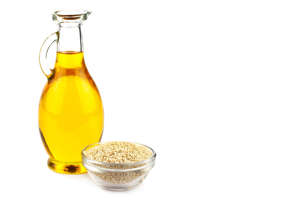 © BB2sizj Sesame oil 1 tbsp sesame oil
2 tbsp tamari​
A handful of coriander, leaves only
1 lime
Video: How to cook pasta perfectly every time (Real Simple)
Tip the rice into a bowl, cover with cold water and whisk for 1-2 mins till the water goes cloudy. Drain, rinse and tip into a small pan. Add 150ml boiling water and a pinch of salt. Pop on a lid, return to the boil then turn the heat down very low. Gently simmer for 25 mins till all the water is absorbed, then take off the heat and leave to steam in the pan, lid on. The rice will stay warm in the pan.
While the rice cooks, trim the base off the broccoli. Cut the broccoli into small florets. Slice the stem into thin strips. Rinse and scrub the Jerusalem artichokes, then thinly slice them.
Pour 1 tbsp sesame oil into a large pan or wok and warm to a medium-high heat. Slide in the broccoli and the sliced Jerusalem artichokes. Fry for 10 mins, stirring frequently, till the veg are tender with a slight bite.
Meanwhile, finely slice the chilli (you can halve it and scrape out the seeds and membrane for less heat, if preferred). Peel and finely slice the garlic. Trim the roots off the spring onions. Separate the white and green parts, and finely slice both. Pop the green parts aside for later in the recipe.
Stir the garlic, chilli and white spring onions into the pan. Stir fry for 1 min. When the rice is cooked, tip it into the veg. Add 2 tbsp tamari, the green spring onions and the coriander leaves. Stir and fry for 2 mins. Squeeze in the juice from the lime.
Divide the veg and rice between a couple of warm bowls and serve.
Recipe by Sam Richards for Abel and Cole (abelandcole.co.uk)
Gallery: 12 easy (healthy!) lunch ideas that don't involve instant noodles (Cosmopolitan)