How to make garlicky mushroom spaghetti

The Independent
11/07/2018
© Provided by Independent Digital News & Media Limited For meat-free Monday, swap out minced beef for a variety of mushrooms, such as oyster and shiitake, and lots of garlic for this vegetarian version.

Garlicky mushroom spaghetti
Prep: 5 minutes
Cook: 20 minutes
Serves 2
Related: 21 Healthy Ways to Put Your Slow Cooker to Work Every Day This Summer (provided by POPSUGAR)
2 tbsp olive oil 

200g pack mixed mushrooms, trimmed and sliced
150g spaghetti
2 garlic cloves, finely sliced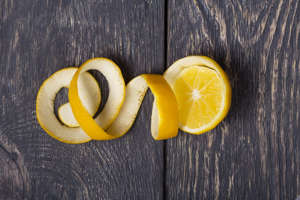 © Provided by Shutterstock Spiral of lemon peel ½ lemon, zest and a few drops of juice
30g finely grated Parmesan
Handful flatleaf parsley, finely chopped
Heat 1 tbsp oil in a frying pan over a medium heat. Add the mushrooms, season, and fry for 8-10 minutes, tossing regularly until golden and any excess liquid has evaporated. Tip onto a plate.

Meanwhile, bring a large pan of salted water to the boil. Add the pasta and simmer for 9 minutes. Just before draining, scoop out a cupful of the cooking water.
Return the frying pan to the heat with the remaining 1 tbsp oil, add the garlic and fry for 2-3 minutes until just turning golden. Tip the mushrooms back into the pan and toss together. Add the lemon zest, pasta, 3 tbsp cooking liquid and half the cheese, tossing together over the heat. Season and squeeze over a few drops of lemon juice. Serve scattered with the parsley and remaining cheese.
Cook's tip: Add a good splash of single cream to the pan when returning the mushrooms for a slightly richer sauce.
Recipe and image courtesy of waitrose.com
Related: Too Salty? Too Spicy? These Quick and Easy Fixes Will Save Over-Seasoned Dishes (provided by Southern Living)