How to make lime, coriander and chilli stir fry with tenderstem royale

The Independent
11/02/2019
Lime, coriander and chilli stir fry with tenderstem royale, prawns and mushrooms
This is a lovely light dinner, full of flavour from the lime and coriander. Try it for a quick weeknight dinner with your favourite noodles.
Prep time: 10 minutes
Cook time: 10 minutes
Serves 2
180g tenderstem royale
2 tbsps sesame oil
1 red chilli, finely chopped
2 cloves garlic, finely sliced
150g shiitake mushrooms
180g prawns
15g coriander, roughly chopped
1 lime, juice only (2 limes if not much juice in them)
1 tbsp soy sauce
1 tbsp fish sauce
½ tbsp sesame seeds
Your favourite noodles, to serve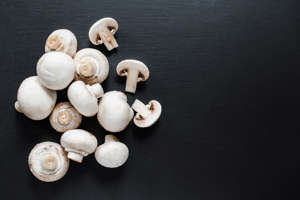 Cut the florets off the tenderstem royale and set aside. Cut the stems into 2-inch sections, then halve or quarter them lengthways (if you leave the stems whole, they take much longer and the florets will cook faster than the stems).
Mix the lime juice, soy sauce and fish sauce with the sesame seeds. Taste and add more lime juice as needed and set aside.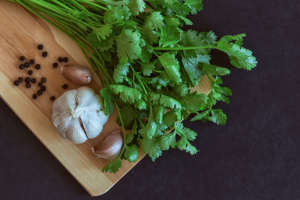 Heat the sesame oil in a large wok. Add the chilli and garlic and stirfry on a high heat for 15-30 seconds until the garlic just starts to turn golden, then add the tenderstem royale stems. Stir fry for two minutes, then add the florets along with the mushrooms and stir fry for a further two minutes until the mushrooms are just softening.
Add the prawns and stir fry for a further one to two minutes until the prawns are pink and cooked through. Turn off the heat, then stir through the dressing and three quarters of the coriander. Transfer to deep serving bowls, and scatter with the remaining coriander before serving with noodles. If you're a fan of heat, finely slice another chilli and scatter over too. 
Gallery: The Best Anti-Aging Foods (Redbook)