20 Best Foods for a Healthy Gut

By © Provided by Eat This, Not That!
of Eat This, Not That!
|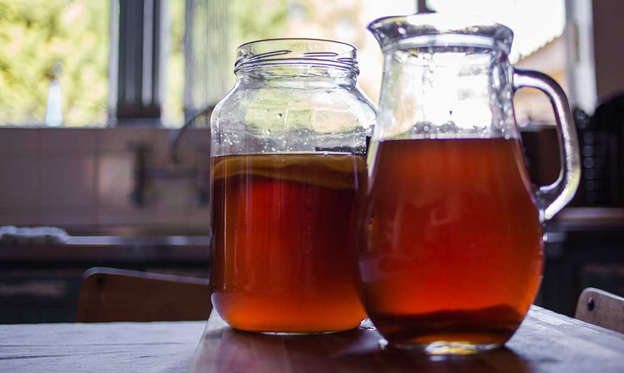 2. Kombucha
Kombucha gained notoriety when Whole Foods pulled it from its shelves due to its naturally occurring alcohol content, but don't dismiss it! Not only is kombucha the most natural way to get a buzz, it's probiotic-packed—meaning it's good for your gut—since it's made from the fermentation of sugar in tea by bacteria yeasts. And if you are looking to improve your diet and shed a little bit of weight, our advice is to take it slow so you actually keep it off. Here are 50 Ways to Lose 10 Pounds—Fast, but not too fast!
© Provided by Eat This, Not That!