The Super Carb Diet claims you can eat carbs and lose weight

The Independent
10/08/2018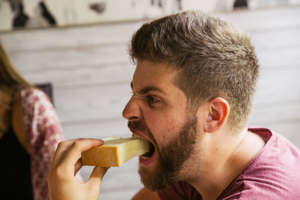 © Provided by Getty Carbs may not the enemy of weight loss as it has long been assumed - and a new diet called the Super Carb Diet aims to prove it.
Although dramatically cutting carbs results in faster, more drastic weight loss, as advocated for by the keto diet, eating a healthy, balanced diet of moderate amounts of carbs, fats, and proteins can be the best and most maintainable option.
Following the super carb diet means eating "super carbs," according to former Biggest Loser trainer Bob Harper, who wrote the book The Super Carb Diet: Shed Pounds, Build Strength, Eat Real Food.
Super carbs are "fibre-dense carbohydrates that act as a great fuel source to the body and have a slower digestion process," Harper told Eating Well.
Related: Always feeling hungry? There could be a few reasons why... (Provided by Cover Video)
Unfortunately, despite what the name suggests, the super carb diet does not mean eating cookies or bread throughout the day and losing weight - rather, healthy carbs are eaten at "targeted times during the day," such as in the morning or before a workout, according to the book's description.
Harper, who turned to the diet after suffering from a heart attack in 2017 as a way to maintain his weight and give him the energy he needed to recover, thinks the diet is beneficial because it does not rely heavily on high-protein foods, like the Paleo diet.
Having followed the paleo or caveman diet before his heart attack, Harper writes in the book that he found the diet had "too much fat" and left his body off balance.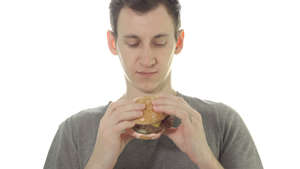 © Provided by Getty In comparison, the claim of the super carb diet is that the combination of carbs, fats, proteins, and high-fibre foods make it the perfect way to lose weight while maintaining energy.
The super carb diet may have a higher chance of success because it does not ban carbs - which can be difficult to sustain.
"I think it's refreshing to have a diet plan that celebrates all forms of quality carbohydrates again amongst an otherwise balanced diet," Beth Warren, RDN and founder of Beth Warren Nutrition told Women's Health.

Eating plenty of carbs and losing weight sounds too good to be true, but by consuming the "good" types of carbs and a balance of other necessary foods and nutrients, it is possible.
Related: 4 Reasons You Need to Eat Carbs If You're a Woman (Provided by Popsugar)