Blue singer Antony Costa looks incredible after 16lbs weight loss in 4 weeks

Hello!
19/06/2018
© Copyright ¡HOLA! Hello! Magazine Antony Costa has said he's "on top of the world" after shedding 16lbs in time for summer. The Blue singer has shown off his slimmed-down physique in a series of social media posts, after losing over a stone while filming the Channel 5 series Get a Holiday Body: Lose a Stone in 4 weeks.
© Doug Peters EMPICS Entertainment Antony Costa arrives ahead of the funeral service of Dale Winton at Old Church, London. The 36-year-old said he was spurred on to overhaul his diet and fitness routine after seeing an unflattering photo of himself taken on holiday. Antony was also concerned that he would be too unfit to play with his young daughters Savannah Rose and Paloma Valentina. But he is evidently thrilled with the results, telling Lorraine Kelly: "I feel on top of the world Lorraine, I feel a different person, just half of me."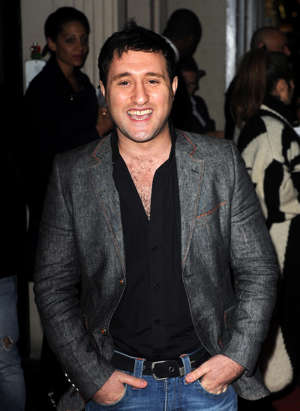 © Zak Hussein/PA Archive/PA Images Antony Costa arrives for the Reveal magazine 5th Birthday party at Movida in central London. 20-Oct-2009 Admitting that he used to shy away from the gym, Antony now says he is a convert, and loves his new active lifestyle. "I used to get intimidated in the gym because of how I felt. Doing stuff outside, anyone can do it, go for a walk, go for a little run. It's all about prepping your meals too," he said.
Related: Why Your Weight-Loss Plans May Not Be Working (provided by Wochit News)
Antony is also following a strict diet, and isn't allowing himself any treats just yet, despite losing over a stone in weight. "I want to get to that stage, Lorraine, where I'm happy in myself and I can afford to have a cheat day, so to speak," he explained. "The gym has taken over my life."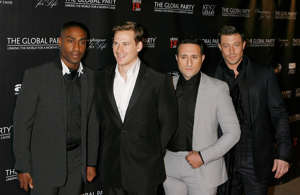 © Suzan Moore/EMPICS Entertainment Simon Webbe, Lee Ryan, Antony Costa and Duncan James of Blue arrive at the Global Party at the Natural History Museum in London The boy band star has received support along his weight loss journey from his bandmates, with Duncan James taking to Twitter to say how "inspiring" Antony was. "Proud of you Ant, you look amazing my bro," he tweeted.
Great work @AntonyCosta and @iamzoebirkett on ur tv show 2night ! Very inspiring and a great show - proud of u ant, u look amazing my bro :))) @channel5_tv #summerbody

— Duncan James (@MrDuncanJames) June 7, 2018
Antony has previously admitted he felt self-conscious about his size alongside his Blue bandmates, so we're sure he'll be feeling much more confident when they go on tour this summer!
Related: 60-Second Weight Loss Tips Celebs Swear By (provided by Eat This, Not That!)
MSN Loneliness Campaign: Could you go a week without seeing anyone? We're helping three charities raise funds for the 9 million people affected by Britain's 'silent epidemic'. Find out more and please donate now.