Gemma Collins' weight loss mission: 'I'm finally starting to fall in love with myself again'

Mirror
18/05/2017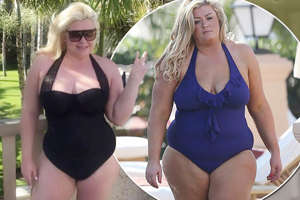 © Provided by Trinity Mirror Plc The reality star posted a new pic next to one from 2014 to show off her weight loss (Photo: Instagram/Splash) It's been a journey with many ups and downs - literally - for Gemma Collins. But the star of The Only Way Is Essex is finally feeling happy with her weight. 

In fact, she says she's falling in love with herself.
Posting two pics, side by side on Instagram on Wednesday evening, Gemma, 34, showed off her recent weight loss in a swimsuit, writing: "What a difference getting your self esteem back makes! FINALLY starting to fall in love myself again".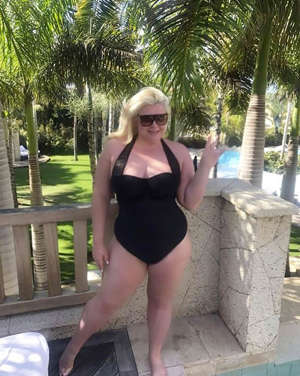 © Provided by Trinity Mirror Plc Gemma looked fab in her slinky black swimsuit (Photo: gemmacollins1/Instagram) Fans agreed that the TOWIE star - who is currently sunning herself with pals in Tenerife - looks gorgeous.
They commented: "Look at your little waist! Well done!" and "You look beautiful GC xx".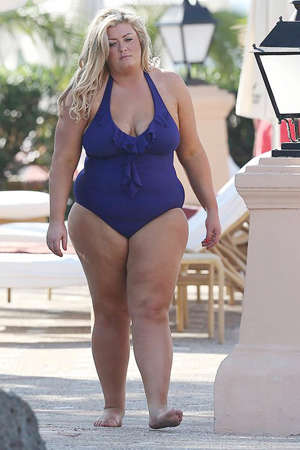 © Provided by Trinity Mirror Plc Gemma seems to be enjoying her current holiday a lot more than she did in 2014, when this picture was taken (Photo: Splash) Gemma later posted a video montage of her holiday pics, and commented: "DAMN I FEEL ALIVE."
The star has been making headlines back home thanks to various sizzling shots of her posing in swimwear by the pool.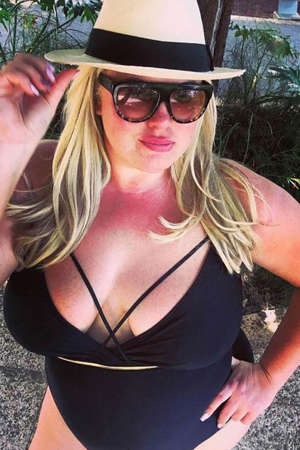 © Provided by Trinity Mirror Plc Gemma's promoting body confidence (Photo: Instagram) Gemma shared yet another swimsuit photo on Monday morning, showing her curves in a flattering black halterneck one piece, while standing next to the pool.
She told fans that being away hadn't all been fun and leisure, however, and she'd also been working on her figure.
"Can't wait to share with you what I've been doing whilst away to trim up the curves," she told fans, before teasing an upcoming secret project using the hashtag Be Your Own Kind Of Beautiful.

"I'm going to help you achieve your goals not rushed either, bit by bit, slowly. It's not about getting slim, it's just about being HEALTHIER."
Gemma's always been open about her own struggle with her weight and how she wants to promote healthy, happy body confidence.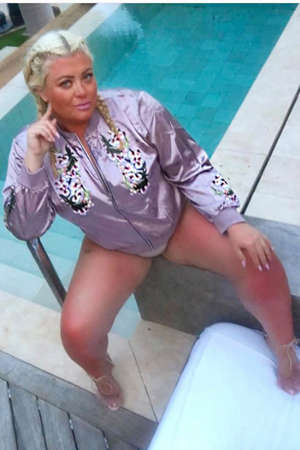 © Provided by Trinity Mirror Plc This racy photo was shared over the weekend (Photo: Instagram) Last week, she slipped into another sexy swimsuit after taking some inspiration from Serena Williams and encouraging fans to "be body beautiful no matter what size you are."
The star uploaded a cheeky selfie last Friday morning showing her topping up her tan, adding the caption: "On Fridays we tan #curvegamestrong HAPPY AND JUICY."
She then shared a Serena Williams quote to Twitter which read: "I'm not asking you to like my body. I'm just asking you to let me be me."
Gemma added: "Be body beautiful no matter what size you are."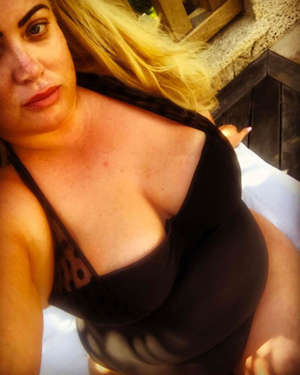 © Provided by Trinity Mirror Plc Gemma's sunning herself abroad (Photo: Instagram) The Essex star was inundated with compliments from fans praising her positive body message and body confidence, and telling Gemma she looked brilliant in her black one piece.
One fan said: "So pretty, curves are just the best."
Another remarked: "You know what Gemma. You are stunning."
Dozens more told Gemma how fantastic she looks without makeup, with one saying: "That's natural beauty right there."
Gemma was always been open in the past about her weight struggle, revealing how she has yo-yoed between a size 22 and a 12 over the years.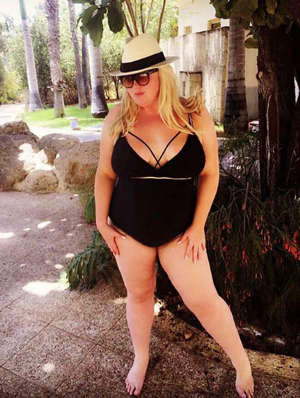 © Provided by Trinity Mirror Plc The TOWIE star finally seems happy with her weight (Photo: gemmacollins1/Instagram) Now she is on a body positivity mission on Instagram, posting a series of swimsuit pictures and preaching that "confidence is key to sexiness".
Commenting on one of her own holiday pictures, she wrote, "I can't follow this RIB CAGE trend what a load of ** but I can follow my own! EVERYTHING my MAMA gave me LOVE your body what the hell is the rib cage trend lol !!!! just get your body's out girls and enjoy your holiday my hips don't lie ! Lol it's too stressful trying to be picture perfect be your OWN KIND OF PERFECT". [sic]
Related: Dramatic weight loss celebrities