Gordon Ramsay reveals how he dropped 50 pounds and the sentimental reason why

The Independent
10/06/2018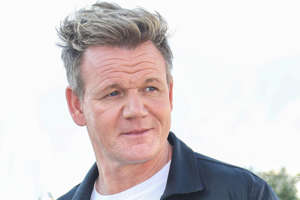 © Provided by Getty Celebrity chef Gordon Ramsay has slimmed down quite a lot recently - and the reason behind the famously gruff chef's lifestyle change is surprisingly sweet.
The TV host, who owns 34 restaurants worldwide, showed off his newly-svelte figure on the Today show - where he revealed his motivation for whittling his waist down by 50 pounds (22kg).
"My father passed of a heart attack at 53," Ramsay said. "That man never ever ate in my restaurant, and it pains me today to think that."
Ramsay, who was just 30-years-old when his father died, didn't want his own children to go through the same thing - so he changed his eating habits after tipping the scales at 270 pounds (122kg).

And it was apparently Ramsay's wife who took charge - bossing the notoriously bossy chef into getting in shape.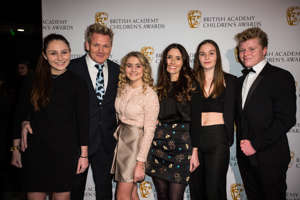 © Provided by AP From left, Megan Ramsay, Gordon Ramsay, Matilda Ramsay, Tana Ramsay, Holly Ramsay and Jack Ramsay. Appearing alongside her husband on NBC, Tana said: "Gordon's famous for being blunt. I just gave him a little bit of his own medicine and basically suggested that he was getting a little wide around his middle."
As for how the restaurateur and Hell's Kitchen host managed to drop the weight, it was by adopting a surprisingly simple yet foolproof method.
Although Ramsay acknowledged that his career makes maintaining a healthy weight tough - as it is his job to eat and taste food - his weight loss all came down to portion control.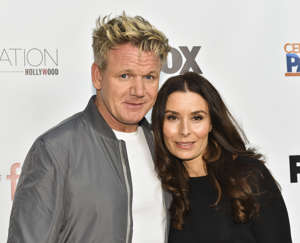 © Provided by Getty Chef Gordon Ramsay and wife Tana. "I'm very good now at eating five times a day, but small amounts as opposed to a big breakfast, big lunch and big dinner," he said.
The father-of-four also started training for triathlons - and motivated his children to join in on the fitness kick. In a recent Instagram post, the proud dad showed off two of his children moments after finishing their first London marathon.
And with his newfound expertise, the chef, who is extremely popular in the US, made sure to offer up some health advice for Americans - "If Americans toned down the sort of quantity and honed in on the quality, you'd feel so much better," he said. "So it's about sort-of eating better, but eating less at the same time," he said.
Related: Avoid These 19 Foods if You Want to Lose Weight (Provided by Eat This, Not That!)