Squats and lunges could be key to cutting child obesity – study

Press Association
20/09/2018
© Provided by The Press Association A new study has found strength-based exercises are efficient at reducing children's body fat (Gareth Fuller/PA) Encouraging children to do squats and lunges could play an important role in helping tackle obesity, scientists believe.
Researchers found taking part in such strength-based exercises that cause muscles to contract – and strengthen muscles and bones – reduced children's body fat percentage.

An increase in muscle mass as a result of performing squats, lunges and push-ups also appeared to help boost metabolism and energy levels.
Download the all-new Microsoft News app to receive up-to-the minute news from the world's best sources – available now on iOS and Android
A team at the Universities of Edinburgh and Dundee examined the findings of 18 studies exploring the effects of resistance training on body weight for children aged eight to 16.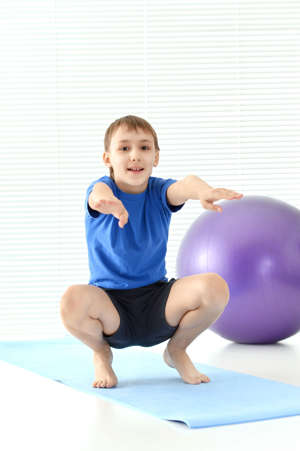 © Provided by Shutterstock They found resistance training decreased body fat, but had no overall effect on other measures, including lean muscle mass, body mass index and waist circumference.
Helen Collins, a sport and exercise scientist at Dundee, said: "Treatment, and more importantly, prevention, of child obesity is a growing concern.
"Our findings highlight the need for more robust research into the role strength-based exercises can play in helping everyone make healthy life choices and be more physically active."
Related: Healthy alternatives for people who hate working out (Photos Services)