Susannah Constantine reveals how she lost over a stone in just three months

Hello!
05/03/2018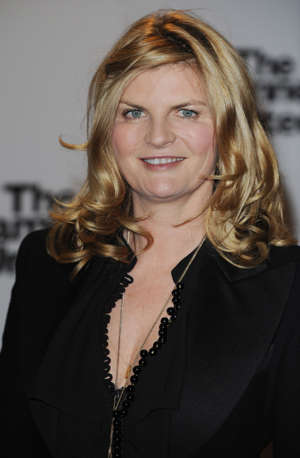 © Ian West/PA Wire/PA Images Susannah Constantine Susannah Constantine has opened up about her incredible body transformation, having lost a stone and a half in just three months.

The former You Are What You Wear presenter spoke about her weight loss journey in The Mail on Sunday's YOU magazine, revealing that "for the first time ever, I weigh less than my dear friend and former TV 'sister' Trinny." The star revealed that she was spurred on to change her habits after seeing unflattering photographs of herself, as well as being told by her teenager daughter Cece.
The mother-of-three took part in a gruelling ten-week challenge for Famously Unfit… For Sports Relief, alongside EastEnders star Tameka Empson, Les Dennis and Radio 4 News Quiz host Miles Jupp.
Through this, Susannah was told that there was excess fat in her internal organs, and that she would be a "very unhealthy old woman" if she carried on with her current lifestyle habits.
The task saw the group complete in a range of sporting activities, as well as walk 10,000 steps a day, and ditch sugar, alcohol and processed foods, as well as limit their carbohydrate intake to just one serving a day.

Taking to her Instagram account to tell her followers of her progress, Susannah wrote: "20 ibs lighter. Not a moment too soon." Fans were quick to ask her for her weight loss advice, with the former style guru answering one user: "Read my article in Mail on Sunday today!! Brutal training and no sugar!"
Others were quick to compliment her success, with one writing: "Looking marvellous… an inspiration." Another added: "You look fantastic! Well done you!"

© Copyright ¡HOLA! Hello! Magazine Following her success as a style guru with partner in crime Trinny Woodall, Susannah moved to Sussex with her family – husband Sten Bertelsen and their three children; Joe, Esme and CeCe.
Now an author, Susannah's latest book After The Snow was released in November.
The novel has been hugely praised by the likes of Sir Elton John, who described it as: "A modern day Nancy Mitford."
Related: Anti-aging coconut & turmeric smoothie recipe (provided by Rumble)
For more of the most popular News, Sport, Lifestyle & Entertainment on MSN, Follow us on Facebook, and on Twitter