Human eggs have been grown outside of the body - how was it done and what could they be used for?

The Independent
09/02/2018
What's new?
This is the first time the process of egg cell (oocyte) maturation, which normally takes place in an ovary, has been done in a lab.
Immature eggs, contained in "follicle" cells which line the ovary, were removed from health volunteers and developed in the lab to a point where they could be fertilised with a sperm.
How have they done it?
By replicating the hormone levels and biological conditions necessary to promote each step of the oocyte's development in an artificial growth medium.
Why hasn't it been done before?
Because these cells are so sensitive to their environment there have been many failed attempts in thirty years of trying.
Teams have been able to do parts of the maturation processor and it has been done in animals before, but In this case ovarian tissue is much more abundant which gives more potential eggs to successfully mature.
Even this team were only able to cultivate nine fertilisable oocytes, from numerous follicle cells.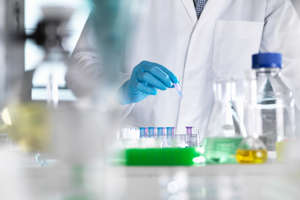 What could it be used for?
At present it gives scientists the opportunity to study in detail how eggs mature which could unlock more secrets of human reproduction.
In future, if eggs grown this way are shown to be healthy and fertilisable, it could be used to offer women a chance of having their own biological children.
This could include women who do not ovulate naturally, and do not respond to the hormone treatments used in IVF to stimulate egg production for implantation.
It could, in theory, also help young girls with cancer. Were they have had ovarian tissue preserved before chemotherapy eggs could be grown in a lab, instead of having the tissue re-implanted, to avoid the risk of reintroducing cancerous cells.
Could it work in post-menopausal women?
Professor Evelyn Telfer, who led the University of Edinburgh team told The Independent, it was theoretically possible.
"It would be difficult to get a piece of ovary that contains enough egg cells," she added. The honest answer is we really don't know at this stage".
When will patients start to benefit?
The process has yet to show the embryos can be successfully fertilised, and this will require regulatory and ethical approval.
If it's safe and further refining makes it more efficient it will still be several years before it can be used in patients.
Related: 13 things you shouldn't do when you're pregnant, according to two doctors (Provided by INSIDER)
For more of the most popular News, Sport, Lifestyle & Entertainment on MSN, Follow us on Facebook, and on Twitter