Celebrity dentist's smile makeover secrets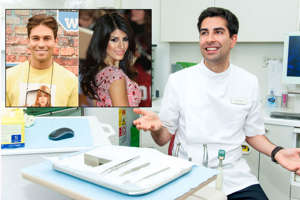 © Dr Richard Marques of Wimpole Street Dental Ever wondered how you can achieve the ultimate teeth whitening results, choose the very best veneers or stain-removing toothpastes, or whether celebs always opt for the same sort of smile makeover?

Sussing out exactly what you have to do to get that dazzling superstar smile of your dreams can be a tricky business, so we reached out to Dr Richard Marques of Wimpole Street Dental in London and got him to reveal some of his insider secrets. One of the UK's leading celebrity dentists, Dr Marques is known as the 'King of Smiles' and is world-renowned for both flawless Hollywood-perfect smile revamps and subtle, more natural-looking dental makeovers.

Which celebrity smiles have you transformed?

"We have worked on many different celebrities including actors, singers, ballerinas, politicians and reality stars."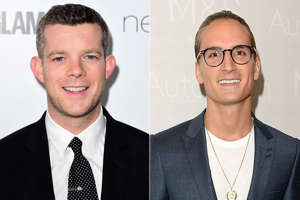 © Russell Tovey and Oliver Proudlock "Some of our recent celebrity clients include Joey Essex, Russell Tovey, Oliver Proudlock, Jasmin Walia and Stevie Johnson."
Do your celebrity clients tend to go for the same type of smile makeover?

"We get requests for many different types of smiles and we can customise this to each individual to suit them."

"Some celebrity clients like Joey Essex like the 'Hollywood Smile' look with perfectly aligned teeth that are whiter than white, whilst others such as Oliver Proudlock from Made In Chelsea prefer a slightly more natural look. Actors like Russell Tovey want a great smile that is minimally invasive, natural and adds to their craft. Whatever the patient wants we can do and I'll be honest with them as to what is possible and what will look great on them specifically."

"There are treatments such as tooth whitening, veneers, invisible braces and aesthetic reshaping which can all be used to improve a smile. In terms of colour, there are 16 different shades in the natural shade spectrum plus four ultra-white shades. In terms of shape, we choose between rounded canines and pointed, which were popular during the Twilight film series."

"We really can create virtually any smile a patient wants."

What is the number one cosmetic dentistry request you get at the clinic?

"The 'Hollywood Smile' is our number one request. We find that a nice wide aligned smile makes the patient look younger and healthier. This can be done in two ways whether by veneers or by whitening, invisible braces and aesthetic reshaping."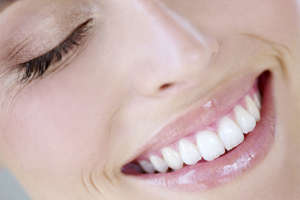 © Getty What is the secret to effective teeth whitening and maintaining pristine pearlies?

"A really good teeth cleaning and AirFlow polishing treatment can make a big difference by removing the stains on the teeth. During the whitening process, we also recommend that you eat whiter foods such as chicken, rice, fish and drink clearer fluids such as water, lemonade and white wine, rather than red."

"We find that when tooth whitening is done properly it can easily last for up to two years after the treatment. Following the whitening process, we recommend regular cleaning and checkups every three to six months."

"A really good electric toothbrush with a whitening mode such as the Sonicare DiamondClean can get the teeth looking whiter and it enables you to maintain the results afterwards. The toothbrush works by using vibrations at 31,000 brushstrokes a minute to remove the stains on the teeth."

What are your favourite whitening toothpastes?

"The best whitening toothpastes include Pearl Drops and Colgate Total with Whitening. There is also a new Sensodyne Pronamel toothpaste with whitening for those with sensitive teeth."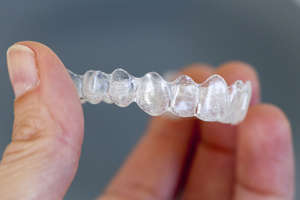 © Getty What are the gold standard treatments for crowded or crooked teeth?

"There are some really great new treatments for those with crooked teeth that are virtually invisible such as Invisalign clear aligners and Incognito braces which sit behind the teeth."

"Alternatively, porcelain veneers can be used to align the teeth."

What type or brand of veneers is the best?

"There are lots of great veneers out there. Lumineers, which are ultra thin type veneers, Emax veneers and Zirconia veneers are three of the best types around but the key is using a great technician."
"We have a special smile technician who is the absolute best at producing smiles that are the highest standard for our discerning celebrity clients."

How do you care for super-nervous clients?

"Super-nervous clients are absolutely welcome at our clinic as I use the utmost gentle techniques to help overcome any client trepidation."

"We also provide each client with a customized iPod that blocks out any sounds and helps them feel nice and relaxed.

"In some cases we use oral diazepam or even IV sedation. Alternatively, we have used hypnotherapy and have access to an expert hypnotherapist who specialises in the dental field to help clients overcome any anxiety."

Visit Wimple Street Dental and get in touch for a free dental consultation or tweet Dr Marques @ask_the_dentist on Twitter
More on MSN

How to make your teeth look whiter (without professional whitening)

Tips to help you keep your teeth for a lifetime

Is it possible to reverse tooth decay?