Why are doctors always late?

By Gina Roberts-Grey
of Photos
|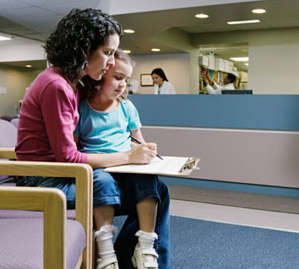 Confessions from the exam room
You arrive to your doctor's office on time—maybe even five minutes early—insurance card and co-payment in hand. Yet despite your penchant for punctuality, you're left languishing for what seems to be an eternity in the waiting room. Then, when you finally win the equivalent of the lottery because the nurse calls your name, indicating it's your turn to slip into a drafty paper gown, you realize you've got to wait another 20 minutes in the exam room before the doctor will finally "see you now." If you wonder, while your feet dangle over the side of the cold exam table, why in the world your doctor is always running late, you're not alone.  "Patients who arrive late constantly back up a doctor's day. One late patient can throw off an entire day's appointment schedule," says Saundra Dalton-Smith, M.D., an internist in Anniston, Alabama., and author of "Set Free to Live Free: Breaking Through the 7 Lies Women Tell Themselves."  But patients' punctuality—or lack of—isn't the only reason your doctor never seems to be on time. These confessions from the exam room offer interesting perspectives on why doctors are always late.
© Woman filling out paperwork with daughter in waiting room (© Andersen Ross/Getty Images)