Are dementia-friendly communities the answer to isolation and stigma?

The Guardian
23/05/2018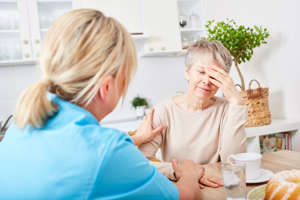 © Provided by Shutterstock Nurse with senior woman with dementia A special message from MSN:
Nine million people across all age groups and walks of life in Britain are affected by loneliness. We've partnered with giving platform Benevity to raise funds for three charities - Mind, the Campaign to End Loneliness, and Wavelength – to tackle this debilitating and complex issue. You can help make a difference - please donate now.
There are estimated to be 850,000 people living with dementia in the UK. People with dementia, and those who support them, can easily become isolated because of the stigma and anxiety a diagnosis can provoke in themselves and those around them.

Dementia is not curable and complicates many activities previously taken for granted. However, it doesn't mean that people can no longer socialise, be active, use public transport, access healthcare, shop, express their faith, enjoy leisure and cultural activities or be confident that, if they need help, others will recognise they are not being difficult or awkward. 
In England, David Cameron's Prime Minister's challenge on dementia 2020 identified dementia-friendly communities as one way people living with dementia could remain engaged and valued members of society. 

Related: Is There Anything That Can Prevent Dementia? (provided by Wochit News)
There are 262 dementia-friendly communities in the UK known to the Alzheimer's Society; some are more active than others. They promote dementia awareness and engagement with the aim of supporting inclusion and participation; some rely on volunteers, others have paid staff. Activities can involve running Dementia Friends training; working with local services and businesses to ensure staff are dementia aware; providing services and activities for people affected by dementia; working to change and influence policies to address the needs of people with dementia; adapting buildings and environments. 
But are dementia-friendly communities effective? In 2017, the University of Hertfordshire, in partnership with the University of East Anglia and the University of Cambridge, was funded by the National Institute for Health Research to evaluate the various initiatives. We're developing an evaluation tool dementia-friendly communities can use to review their strengths, identify areas for future work and answer key questions such as: what does good look like?
We've checked whether dementia-friendly communities are most likely to be those areas with the highest prevalence of the condition, reviewed the activities on offer and are surveying people affected by dementia to see if and how living in a dementia-friendly community makes a difference. There is huge variation in how these communities are funded and organised, and in many settings it relies on a small group of people working with multiple organisations to raise awareness.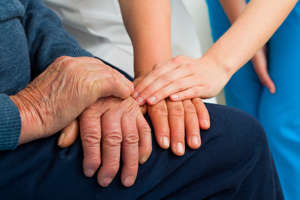 © Provided by Shutterstock A recent consultation event on the early findings and the proposed tool raised some interesting challenges and questions. Should people even be talking about being dementia friendly? Is "enabling" a better word to describe what needs to be achieved?
We asked how people would know if a community was dementia friendly; the consensus was that there should be activities accessible for people at all stages of living with dementia and, crucially, that people affected by dementia had been involved in their design and organisation. There was a debate on what should be available specifically for people with dementia, and whether initiatives such as slow shopping in supermarkets increased people's confidence to go out or made them feel stigmatised.
The need for strong local political support for dementia friendliness – and with that access to funding – was frequently seen as key. For some, the measure of a successful dementia-friendly community was what happened in everyday encounters with neighbours and others, for example schoolchildren, postal workers, the police or bus drivers. Good would be if people were assured they would be listened to, valued, given time and opportunities to be involved and not defined by their diagnosis.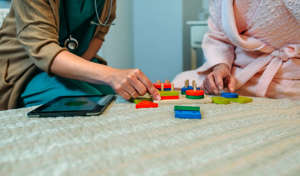 © Provided by Shutterstock Doctor showing geometric shape game to patient with dementia Success was also described as local systems and services anticipating what people with dementia might need, so they are able to go to a concert or the cinema, watch sport, eat out, vote, travel, see the GP (and not be penalised if an appointment is forgotten), and access advice about money and care.
There cannot be a one-size-fits-all approach. We are therefore refining and testing the evaluation tool in six very different dementia-friendly communities.
Increasing awareness is the starting point. Communities that reflect the priorities of people with dementia, and work to remove barriers to participation, will be increasingly important as more of us know someone with dementia or are living with dementia ourselves.
Claire Goodman is professor in healthcare research at the University of Hertfordshire. The views expressed here are those of the author and not necessarily those of the NHS, the NIHR or the Department of Health and Social Care, arm's length bodies or other government departments

Related: Dementia sufferer uses smart tech to transform his life (provided by Press Association)
MSN Loneliness Campaign: Who's affected and how is loneliness being tackled? Discover more and please donate now.