Danny Cipriani: 'Men are told to toughen up, harden up and just get on with it'

Evening Standard
08/10/2019
When professional rugby player Danny Cipriani sustained an injury that kept him from playing for six months in 2008 he says he neglected his mental health.
"I thought to myself that I needed to get better, to get right. The toughest time in that period was dealing with feeling alone. It was a bizarre feeling because I had all of these people around me and I still felt alone."
The Gloucester player speaks of his mental health struggles in episode three of The HUMEN Series, a five-part documentary airing every Tuesday on the Evening Standard for the next three weeks.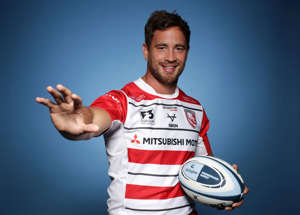 The episodes are produced by HUMEN, a new men's mental health organisation founded by actor River Hawkins. This week, in the episode above, HUMEN is looking at relationships and particularly the relationship between a son and his father.
Cipriani continued: "I think, not only being a sportsman you feel like you can't share your emotions, but also as a man. [We're told to] toughen up, harden up, just get on with it and I guess throughout my whole life, what I did was I suppressed a lot of feelings and got on with life.
Related news: David Gandy on the power of being open about your struggles (Evening Standard)
© Provided by Independent Digital News & Media Limited image

"I entered into a profession where there's scrutiny, there's judgement, there's all sorts of things and I didn't have a father that led me through life and I was also dealing with that on my own and I was learning all of these lessons on my own like who do I turn to? What do I ask? You have to learn these things, and you get looked at and viewed as a certain way but I'm just a man trying to find my way through life."
Hawkins speaks to a number of other men during this episode.
One of these men, Milo lost his dad unexpectedly last year and says in response he 'self-destructed'.

He continues: "It's funny when you have a difficult relationship with someone who you love a lot because when things get serious, all of the issues and the elephants in the room just disappear and you just love them and you don't want to lose them. I feel lucky that through all the stuff, I didn't stop loving him.
Relationships, especially with parents, can be a tricky thing to navigate for young men. But, as one of the men in the video, Paul, says 'relationships are the fountain of all joy'.
Relationships come in many forms & can provide the very lifeblood we need to survive. But as men, are we conditioned to concentrate on other things? Episode 3 of #theHUMENseries, Relationships, is out on Tuesday. Featuring @DannyCipriani87 #relationships #mensmentalhealth #talk pic.twitter.com/NiLNGKhx2K

— HUMEN (@HUMENorg) October 6, 2019
Hawkins hopes that HUMEN Spaces will give men a place to talk candidly and in confidence about their mental health, whether that be their relationships, how they deal with change or grappling with their identity .
HUMEN is a new organisation for men's mental health and The HUMEN Space runs every Wednesday at 6.30pm at 14 Neal's Yard, WC2. For more information, to attend sessions or make a donation, visit wearehumen.org
Watch part three of The HUMEN Series above. The HUMEN Series is a five-part documentary on men's mental health featuring the likes of Bill Nighy, Andrew Scott and David Gandy, exclusively at standard.co.uk/HUMEN every Tuesday.
Gallery: Celebrities who have spoken out about their mental health (Photos)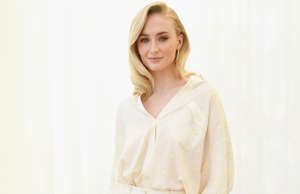 MSN UK is committed to Empowering the Planet and taking urgent action to protect our environment. We're supporting Friends of the Earth to help solve the climate crisis - please give generously here or find out more about our campaign here.