"How I gave up alcohol for good"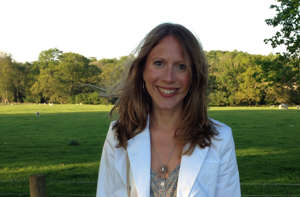 © James Hopkirk In 2009 I wanted to give up drinking. One hangover too many had finally pushed me over the edge.
The thought that this decision would be long term was too terrifying to comprehend at the time, because I loved alcohol too much. Instead I wanted to see if I could take one month off. I'd tried this before, unsuccessfully, but this time it had to happen.
When I got to the end of one month, I tried to see if I could reach two, then three, then six and today I have been teetotal for six years.
Anyone who knew me BT (Before Teetotalism) wouldn't have believed this possible. I was the party girl who loved to go out and stay out. When you came to my house, the booze was free-flowing and I'd try my best to get you drunk.
Alcohol was fun, it brought me to life, helped me to escape, made me feel confident, witty, sexy and socially brilliant.
The flip side was, on a bad hangover, I would get all of the opposite emotions, feeling nervous, paranoid, foolish, unattractive and would just want to hide away from the world.
I knew what would happen if I carried on drinking: my routine of hedonistic ups and downs would continue. But what would happen if I stopped? I had no idea – and I was a little bit scared.
You're not alone
Today, more than one in five adults in the UK are teetotal, according to figures from the Office for National Statistics. In London that figure is one in three.
Young people are shunning alcohol in record numbers, with the number of young adults describing themselves as teetotal rising by 40% in the last ten years.
The proportion of people across the UK who binge drink (drinking more than 3-4 units of alcohol a day for men, and 2-3 units for women) is also down from 18 per cent to 15 per cent.
The ONS report said the falls in drinking between 2005 and 2013 "were a result of changes among younger adults, with little or no change in older groups".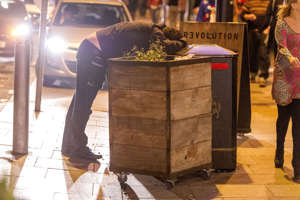 Why are more young people giving up drinking?
A recent study, conducted by the Joseph Rowntree Foundation, found many students feel under pressure to drink alcohol and are angered by the media's "negative and distorted" portrayal of young people as heavy binge drinkers.
Among the various reasons they cited for not drinking, or cutting down on drinking, was seeing the effects of alcohol first hand - particularly in their own neighbourhoods. A number of the young people reported having neighbours with alcohol problems, leading to antisocial behaviour.
Another reason young people gave for not wanting to drink was having parents and relatives who were good role models. Many non or light drinkers felt their parents would be disapproving if they started drinking heavily.
Seeing their friends' drunken behaviour also influenced young people to stay off the booze. They said too often their friends could become annoying or tedious towards the end of the night, and they even found their lack of self-control frightening.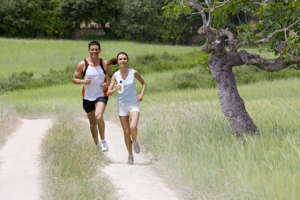 How giving up alcohol benefits your health:
Some of the benefits for giving up alcohol are noticeable immediately: you'll feel physically better and have more energy, you'll be clear-headed and have more time for friends, hobbies, sports and fitness, as well as feeling more productive and on top of things at work.
Alcohol dehydrates the human body. After you stop drinking, one of the earliest positive physical effects you'll see is that you skin will become clearer, more vibrant and youthful. This happens in the first week of stopping drinking. It's incredible what being hydrated will do for your skin.
Live longer: Non-drinkers have far less chance of developing cirrhosis of the liver, pancreas problems and many forms of cancer.
Alcohol is known to increase the risk of head and neck cancers, particularly cancers of the oral cavity, pharynx (throat), and larynx (voice box). It also increases your chance of getting:
• Esophageal cancer
• Liver cancer
• Breast cancer: More than 100 epidemiologic studies have looked at the association between alcohol consumption and the risk of breast cancer in women. These studies have consistently found an increased risk of breast cancer associated with increasing alcohol intake. (Source: Cancer.gov)
Of course you'll also save money: with the average glass of wine costing £6-7, a Friday or Saturday night out can easily cost £40-£50. If you do that every weekend, that's up to £400 a month you could be saving.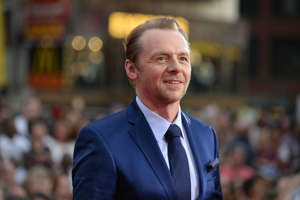 © Rex Features Celebrities who've chosen the teetotal way:
Half of Hollywood is teetotal these days, and plenty of celebrities aren't shy about saying why:
Simon Pegg: "I find it easier to keep fit if I don't drink. I have given up for two years and I don't miss it in the slightest."
Gerard Butler: "I don't miss it. Now it's as if I never had a drink in my life. At one point, I could never have conceived going out and not drinking but, as time goes on, you lose the urge and the insecurity that often makes people drink in the first place."
Robert Downey Junior: "I don't drink these days. I am allergic to alcohol and narcotics. I break out in handcuffs."
Ewan McGregor: "I wasn't someone who could smoke or drink in moderation, and I recognised that those things would kill me.... What kind of regret would I have if I had to tell my children or my wife that I was dying because of something I could have done something about? I didn't want to be that kind of man."
My own experience:
In all honesty giving up drinking wasn't the easiest thing I've ever done. In fact in many ways it was the hardest – but it was, without doubt, one of the most rewarding.
Initially I found it too hard to go out with my big-drinking friends on Friday and Saturday nights, so instead I would see them in the day time, going for coffee, or for meals, where booze wasn't the focus of the evening, and busy myself with a good movie instead.
Then I started setting myself challenges. I used to watch the London Marathon (usually hungover from the sofa) and always thought to myself: one day, I want to run that. So I started training through the winter – and the high I felt when I crossed that finish line was absolute pure elation.
Today I'm an incredibly proud mum of one, we're delighted to have another on the way and I'm so happy to be a parent who is always present, never hungover and able to enjoy every minute with my boy, rather than hurrying him off to bed so I can tuck into a 'well-earned glass of wine' at the end of the day.
I no longer worry about any embarrassing things I might have said to friends while out partying and I feel like a strong and confident person in my own right, no longer needing the artificial lift of a big glass of wine to help me get there.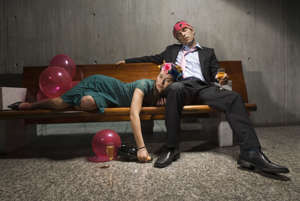 © Rex Features Practical advice for giving up:
1: Read books by people who have:
• Easy Way to Control Alcohol by Allen Carr
• Sober is the New Black: A Then and Now Account of Life Beyond Booze by Rachel Black
• A Million Little Pieces by James Frey
2: If you feel like the pub might be too much of a temptation in the early days, give it a miss for a few weeks until you feel stronger.
3: Stay busy. Giving up alcohol can feel like the end of a relationship, so make sure you stay busy to avoid thinking about it. See friends for coffee, go to the gym, do long walks and bike rides – get those endorphins going!
4: Treat yourself: reward yourself with passing milestones. If you saved money by not binge drinking on a weekend – get yourself a new dress or head for a pampering facial/massage. You deserve it!
5: Use good websites and internet chatrooms to help you through:
6: Counselling – if you are at all worried that you might have an addiction to alcohol, then find a counsellor who specialises in addiction. The Counselling Directory can help.
7: Alcoholics Anonymous hosts hundreds of meetings every day across the UK. If you'd like to speak with someone first before attending, you can give them a call free on 0800 9177 650 or find a meeting at their website.