Khloe Kardashian's Protein World leotard Tube advert sparks fierce body shaming row

The Independent
17/02/2017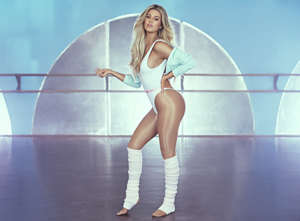 © Protein World Protein World is no stranger to controversy. The fitness company is responsible for the now infamous "Are you beach body ready" advert which triggered a massive backlash two years ago.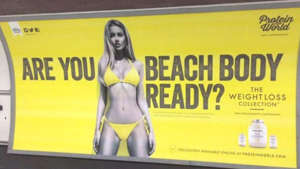 © Protein World After a massive campaign against the advert, Sadiq Khan, the Mayor of London, chose to ban adverts which promote unrealistic expectations about body image from the capital's transport networks last summer.
But it seems Protein World is back in the public eye and, yet again, not for the right reasons. The company has come under fire for its advert which features Khloe Kardashian, with critics arguing it could cause confidence issues among young women.
Sure can @ProteinWorld - if you also airbrush me into existence. #toxicadvertising pic.twitter.com/LwaryrPdz0

— Rebecca Pollock (@rpollock81) February 4, 2017
Despite the fact it has triggered a backlash on Twitter, TfL has said the advert featuring the reality TV star, who is the sister of Kim, would not be covered by Mr Khan's ban. A spokesman for the Mayor told the Evening Standard: "This advert was closely reviewed and deemed to comply with the new TfL advertising policy that bans adverts that could pressurise people to conform to unhealthy or unrealistic body images."

© Protein World The advert features a picture of Khloe in a revealing leotard and is part of the company's 30-day weight-loss challenge. It asked, "Can you keep up with a Kardashian?"
16 of the best 'real women' campaigns