The health products 'A' listers swear by
Healthy living
22/06/2015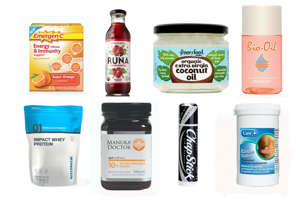 © Various The health products 'A' listers swear by! To look fresh faced and glowing is all part of the day job for celebrities – and everyone wants to know their health secrets.
The good news is that they love sharing tips about the latest products they've discovered, and these miracle items aren't as hard to source as you might imagine.
Here's a guide to what keeps the rich and fabulous in tip-top condition.
1. Emergen-C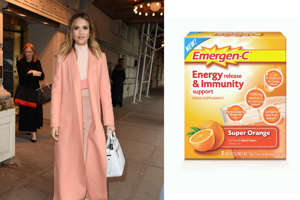 © Emergen-C
Celebrity schedules are famously hectic and all those work, travel and red carpet demands can leave even the most energetic star worn out. That's where vitamin drink Emergen-C (£4.99 for 8 sachets) is proving popular.
Stars including Jessica Alba and Amanda Seyfried use the fruit flavoured powder mixed with water to give them and their immune systems a boost.
"Airplanes, long travel days and new climates can easily challenge my immune system," admits Jessica. "So I take Emergen-C to help stay healthy during my trips."
2. Green tea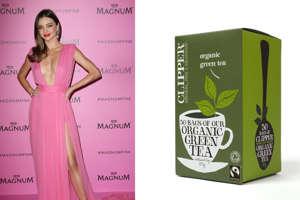 © Clipper Fairtrade Pure Green Tea It's hard to believe the key to supermodel Miranda Kerr's incredible complexion is a simple green tea bag but she insists it's a crucial part of her cleansing routine.

Instead of drinking the tea, which is full of anti-oxidants that detoxify and hydrate the skin, Miranda gives herself a DIY face steam by adding a tea bag to boiling water and putting a towel over her head to trap the steam.
"It's a pampering ritual I look forward to!" she enthuses. "I'm doing something beneficial for my skin that has immediate results!"

So with brands such as Clipper Fairtrade Pure Green Tea coming in at just £1.69, you can follow Miranda's example for under a fiver.
3. Muscle Relaxing oils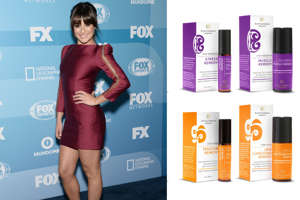 You don't get a body like Lea Michele's without putting some serious hours in at the gym.
But even A Lister's feel the burn and when her muscles are aching, it's essential oils that help Lea ease the tension.
She is a big fan of Hope Gillerman Organics, crediting their therapeutic blend of essential oils for helping her relax her mind and tired muscles.
"@Hope_Gillerman I love your oils, I can't go a day without them!" tweeted Leah, who loves the brand's True Relaxation Muscle Remedy (£36). "I was feeling so sore after working out yesterday and now I feel so much better!"
4. Coconut Oil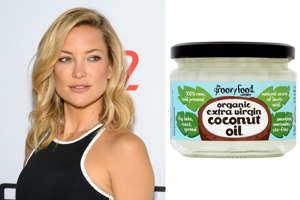 © Groovy Foods Everyone is crazy for coconut oil these days. Packed full of nutrients, this light oil contains lauric, capric and caprylic acids that have antibacterial and antioxidant qualities. Coconut oil is also famously multi-purpose and Kate Hudson reckons it's the key to her radiant skin.
"I use coconut oil on my skin, in my hair, pretty much anywhere possible!" says Kate. "It feels so much lighter than other oils and lotions, and it allows my skin to breathe, but still keeps it soft and moisturised."
Now a staple in British kitchens, coconut oil – like Groovy Foods Virgin Coconut Oil £6 – can be found in most supermarkets.
5. Whey Powder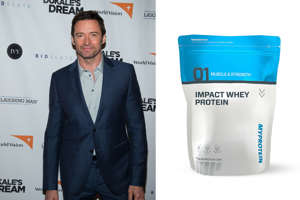 © MyProtein Impact Protein Whey Powder He may be a mere mortal but Hugh Jackman has the body of a superhero and transforming into Wolverine requires plenty of hard graft.
His intense training regime was supported by using Whey Powder smoothies pre and post work out to help him build lean muscle mass.
Products like MyProtein Impact Protein Whey Powder (£12.69 per 1kg) are fast absorbing and contain essential amino acids.
Jackman's trainer Michael Ryan says, "It's important that we're fuelling his body with the right nutrients. In the morning, we tend to train on an empty stomach. But sometimes Hugh has a small meal like oatmeal or a protein smoothie first. Protein was important."
6. Chlorella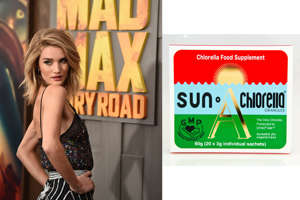 © Chlorella As a Victoria's Secret model, Rosie Huntington Whiteley is always working hard to look her best. But her latest health secret is less glamorous. She's been adding Japanese wholefood chlorella to her daily green juices that works to stimulate the growth of good bacteria.
As well as helping to minimise inflammation and muscle stiffness when you are working out, chlorella aids digested and helps to cleanse the bowel by clinging onto toxins. Better still, brands like Sun Chlorella (£21.95 for 20 sachets), don't leave a nasty taste in the mouth.
"Delicious green juice this morning," Rosie recently told her Twitter followers. "A great way to start the day!"


7. Bio-oil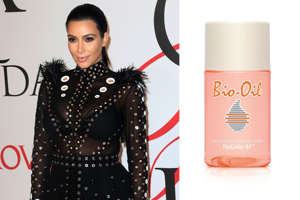 She's recently announced that she and husband Kanye West are expecting a second baby so Kim Kardashian will be very focussed on her health right now.
But despite being infamous for her expensive tastes, Kim's top skin health buy is under a tenner. She uses Bio-Oil (£8.95) to hydrate her skin and keep it looking fabulous.
With ingredients including rosemary oil, vitamin A, lavender oil, vitamin E and other essential oils, Bio-oil can be used all over the body.
"It prevents wrinkles around my eyes and stretch marks all around my body," explains Kim.
8. ChapStick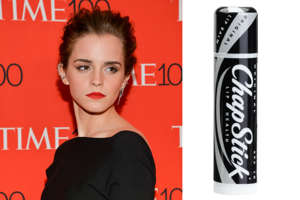 © ChapStick A friend to women the world over, the humble ChapStick (£1.22) is a must-have staple of Emma Watson's make up bag.
Dry and damaged lips can be very painful, so applying this lip balm – which contains vitamin E, camphor, carnauba wax and SPF 10 – helps to sooth, nourish and protect.
For down-to-earth Emma, it's also helpful in protecting her lips from the sun too. "I love SPF ChapStick," she says. "I'm a purist, that does it for me!"
9. Epsom Salts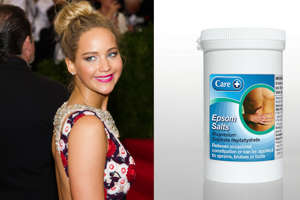 © Epsom Salts Katniss Everdeen might never get a moment to relax, but when she's finished a hard day at the Hunger Games, Jennifer Lawrence hits the bath.
Her secret to detoxify and relax while bathing is to use Care Epsom Salts (£2.89) in the tub. They work to flush away toxins from the muscles, replenishes magnesium levels and helps drain excess fluid from the body.
Action girl Jennifer was switched onto Epsom Salts by her trainer Dalton Wong, who praises the anti bloating properties of the product.
"Bathing in Epsom salts really helps to get rid of any bloating in the body," says Dalton. "It's a great trick that anyone can use"
10. Viviscal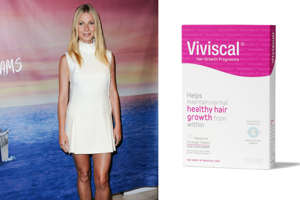 © Viviscal As a self-confessed health obsessive, Gwyneth Paltrow loves to spread the word about all manner of weird and wonderful products and treatments.
Her skin and figure are amazing, but Gwyneth's also got a stunning head of hair – which she credits to Viviscal (£99.90 for three months of supplements). Viviscal contains a rich compound of marine extracts, zinc and biotin that nourishes the hair from within.
"It beyond works," enthused Gwyneth, who started the treatment after a hair treatment left her hair in a state. "I want to buy stock in that company!"
11. Manuka honey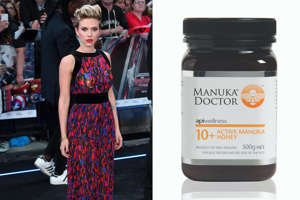 © Manuka honey New Zealand's Manuka honey is another multi-purpose product that has a reputation for it's powerful healing properties. Products like Manuka Doctor 10+ Active Manuka Honey (£24.95 for 500g) have a high sugar content that creates a waterless environment in which bacteria cannot survive.
But while some people harness its anti-bacterial properties to soothe a sore throat or treat a wound, Scarlett Johansson uses it to keep her skin healthy.
"You just warm your face so that your pores are open and then take a spoon and apply the honey directly on and leave for 10 – 15 minutes," advises Scarlett. It really adds an amazing glow and your skin is so soft afterwards. It pulls out the impurities."
12. Smart Water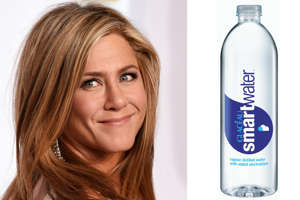 © Smart Water Hydration is absolutely vital to keeping the body in good working order and everyone knows that you should be drinking plenty of water.
However, Jennifer Aniston doesn't get hers from the tap, but opts to drink Glacéau Smart Water (89p for 850ml) which is made using vapour distillation and then adding electrolytes to achieve it's crisp taste.
"I have a Smart Water bottle that's 23 ounces," shares Jennifer. "I get three or four in of those a day. So many people are water lazy, it's such an important thing. It's such a habit for me now."
13. Creatine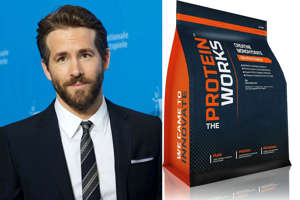 © Creatine Sculpting his body into that of an action man didn't come easy for Hollywood superstar Ryan Reynolds. So he needed all the help he could get when working on his six pack.

In order to give him the energy he needed to amp up his training, Ryan used creatine supplements like The Protein Works Creatine Monohydrate (£5.99 per 50 servings). Creatine is a nitrogenous organic acid that the body produces in the liver. The body uses it to send to muscles with high energy demands so by topping up his supply, Ryan was able to do many more reps than before.
"I gained a lot more muscle mass when I went on creatine," says Ryan.
14. Juice cleanse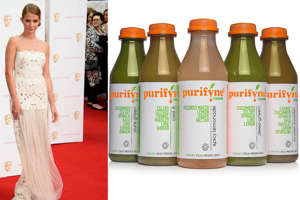 © Purifyne Juicing is all the rage across celebsville these days, and everyone is getting in on the action.
For Millie Mackintosh it's a staple part of her nutrition but when she needs to give her body some TLC after a particularly gruelling few weeks, she turns to the Super Green Cleanse from Purifyne (£265 for 3 days).
"I found it a good way to kick start back into a healthier routine," she says. "I was feeling under the weather and I wanted to get my body feeling fully detoxed. The 4 juices per day and soup are packed with green leafy vegetables and fruits so keep you feeling full."
15. Guayusa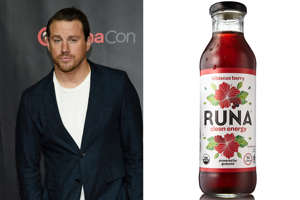 © RUNA Amazonian super-leaf guayusa contains twice the antioxidants of green tea and is fast becoming popular among Hollywood's great and good – especially Channing Tatum.
The leaf is used in teas and energy drinks because it contains chlorogenic acids that promote cardiovascular health, help reduce high blood pressure and regulate body weight.
It also gives the body an energy boost free from the usual artificial stimulants and Channing swears by RUNA natural energy drinks (£) that use guayusa as their main ingredient. "RUNA is probably the healthiest part of my daily ritual," says Channing. "I can't drink coffee or energy drinks, and this keeps my engine running."