What the royals give (and get) for Christmas

Photos
07/12/2018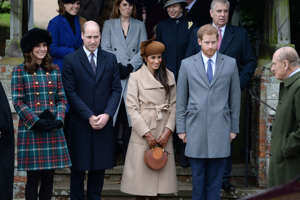 © Joe Giddens/PA Archive/PA Images The Duke and Duchess of Cambridge, Meghan Markle and Prince Harry leave the Christmas Day morning church service at St Mary Magdalene Church in Sandringham, Norfolk. A special message from MSN:

While Christmas is a time of joy for most of us, that's not the case for the UK's most vulnerable children and young people. We've partnered with giving platform Benevity to raise funds for two charities - the NSPCC and The Children's Society – to try to help change that. You can help make a difference - please donate now.
What do you gift a king or queen who has everything? Let's take a look at the strange and occasionally hilarious world of Christmas giving in the palaces of the world's royals.
*All images are representational and not the actual item.
Catherine, Duchess of Cambridge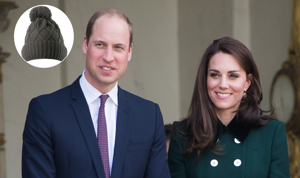 © Samir Hussein/WireImage/Getty Images; Vitalily73/Getty Images The British royal family are well-known for giving each other humorous gifts.
The Duchess of Cambridge gave her husband Prince William a beanie one Christmas.
Video: Royal Family Christmas Traditions (Cosmopolitan)
Royal family of Sweden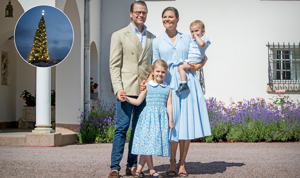 © Patrick van Katwijk/Getty Images; Jonathan Nackstrand/AFP/Getty Images It's traditional for the family to receive a royal Christmas tree from the Swedish University of Agricultural Sciences.
Crown Princess Victoria (R) formally accepts the gift, each year, and is now accompanied by her daughter, Princess Estelle.
Diana, Princess of Wales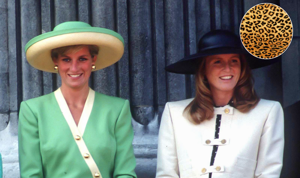 © Julian Parker/UK Press via Getty Images; Peter Mlekuz/Getty Images The late princess once presented the then Duchess of York, Sarah Ferguson, a leopard-print bath mat.
Felipe VI of Spain
© Juan Naharro Gimenez/Getty Images; 5 in Trail/Shutterstock The King of Spain received a model train set from the Spanish Ministry of Transport on a Christmas.
Catherine, Duchess of Cambridge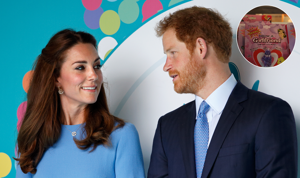 © Max Mumby/Indigo/Getty Images; Daniel [CC BY-NC 2.0] via Flickr The Duchess clearly has a healthy sense of humor. She once gave her brother-in-law, Prince Harry, a Grow your Own Girlfriend kit.
Princess Anne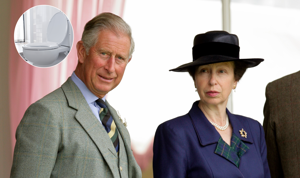 © Indigo/Getty Images; ben-bryant/Getty Images Princess Anne gave her brother, Prince Charles, a white leather toilet seat cover.
Catherine, Duchess of Cambridge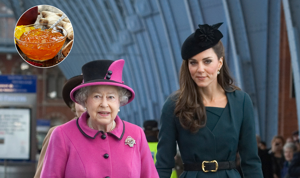 © Anthony Devlin - WPA Pool/Getty Images; Magone/Getty Images Catherine was a little more restrained for her first gift to the Queen, offering the monarch chutney made from a family recipe.
Queen Elizabeth II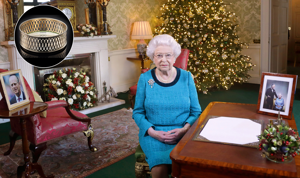 © Yui Mok - WPA Pool/Getty Images; the-lightwriter/Getty Images The Buckingham Palace staff receive a present each year too! The gifts given by the monarch range from silver-plated drinks coasters, a handsome crystal decanter, a silver-plated picture frame, and champagne flutes with a bottle of champagne.
Cub Scout Pack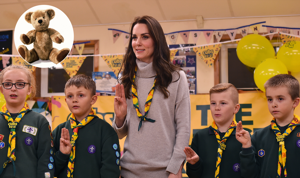 © Ben Stansall -WPA Pool/Getty Images; Jeff Overs/BBC News & Current Affairs via Getty Images When the Princess met the Cub Scouts in 2016, she received a pair of matching teddy bears for Prince George and Princess Charlotte.
Gallery: 11 Christmas Traditions the Kids of the Royal Family Do Every Year (Popsugar)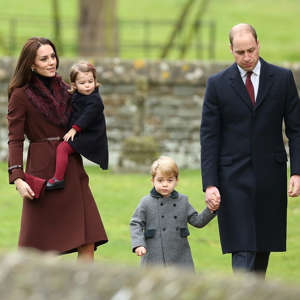 Diana, Princess of Wales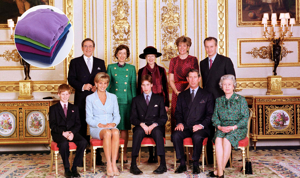 © Tim Graham Picture Library/Getty Image; Art-Of-Photo/Getty Images In her early years as a royal, she gifted the entire family cashmere sweaters.
Royal family of Norway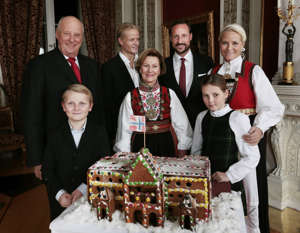 © Lise Aserud/AFP/Getty Images The Fridheim day care center gave the Norwegian royal family a gingerbread house in the shape of the royal palace in 2014.
Royal family of Monaco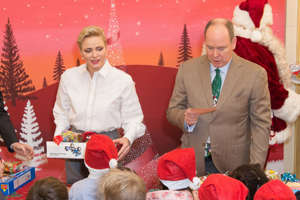 © Stephane Cardinale - Corbis/Getty Images The Monaco royal family hosts a Christmas party every year, with up to 600 local children invited to attend, a tradition that dates back to Grace Kelly's time as Princess.
The royals personally hand out gifts to each child, and each gift is researched in advance to ensure the children receive something they particularly want.