Meghan Markle reveals surprising fact about her and Prince Harry's new dog

Hello!
04/10/2018
When news surfaced back in August that Prince Harry and Meghan Markle had welcomed an adorable new addition to their family, a black Labrador pup, most people assumed it was male and some even went as far as revealing its name – Oz. Well, according to the royal couple, those facts could not be further from the truth!
Download the Microsoft News app for your Android or iPhone device and get news & live updates on the go.
Whilst the royal couple were visiting the Survivors' Network in Brighton on Wednesday, they finally made reference to their new adopted pup when presented with a framed drawing of her rescue dog Guy, made by artist Henry James Garrett. Talking to the guests gathered around her and Harry she then revealed her pet Labrador was actually a "she" and that people keep "getting her name wrong". The Duchess, however, made sure not to mention her name, we will just have to wait and see!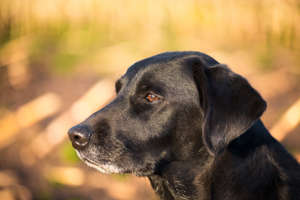 News of the royal couple's adoption was first revealed this summer, with a source telling the Daily Mail: "The dog is already happily ensconced at their cottage. Like the Sussexes, the dog will divide its time between the palace and their country home in the Cotswolds."
Weeks later, royal biographer Sally Bedell Smith, who penned Prince Charles' recent biography Charles: The Misunderstood Prince, told USA Today that the rumours were true regarding the royal couple's new family addition – and that they've adopted a black Labrador named Oz.

Related: Traveling with your pet? Here are some useful dos and don'ts (Buzz60)
Meghan's love for dogs – particularly rescue dogs – has always been well-known. The former Suits actress was the proud owner of two during her time in Toronto, named Bogart and Guy. Once her engagement to Prince Harry was announced in November 2017, the star revealed that Bogart would be staying back in Canada with friends, due to his old age.

Guy, however, lives in Kensington Palace and it seems he has adapted well to his new life. Just one day before the royal wedding, the adorable pet was spotted riding with the Queen in the back seat of her car in Windsor!