"It's ruined my body": Model reveals struggle with laxative abuse in bid to drop to 'genuine size eight'

Mirror
13/02/2018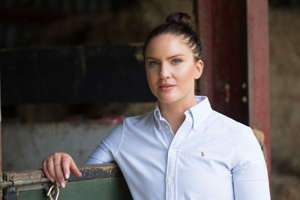 © Provided by Trinity Mirror Shared Services Limited A model and TV presenter has spoken out about her struggle with laxatives saying they "ruined" her body during her quest to drop to a "genuine size eight".

Nia Marshalsay-Thomas opened up about the pressures she faced while working in the fashion industry, the Daily Post reports.
And the former Miss Wales title holder revealed her struggles started when she was asked to model bridal dresses.
Speaking to the S4C current affairs programme Ein Byd, she said: "All of the sample size dresses were a UK size 6-8, and I'm an 8-10.
"I felt like I was the biggest one there," she continued. "I left there feeling really degraded.
"I felt like they were trying to hide my body under the bigger dresses because the smaller ones didn't fit me.
"I was made to feel ashamed of my body ."
Shortly after this experience, Nia received a message from a modelling agency who expressed an interest in representing her.
After sending her measurements to the agency, she was told that they would only be willing to represent her if she lost weight and slimmed down to a "genuine size eight".
She then turned to laxatives to try to get "the perfect figure ".
© Provided by Trinity Mirror Shared Services Limited Credits: Daily Post WS She said: "I started off taking one a day. Then when my body got used to that and it no longer worked for me, I increased the dosage until I was taking so many that my body just didn't work without them."
Once the over-the-counter laxatives had stopped having an effect, Nia was forced to go to her doctor where it became apparent that her body had become so used to taking laxatives, that it was now dependent upon them.
Since then, she has been prescribed laxatives which she takes twice a day, every day.
She said: "My life now revolves around it - it's really embarrassing.
"If you go anywhere, you have to take it with you.
© Provided by Trinity Mirror Shared Services Limited Credits: publicity picture "It's had a massive impact on my life 10 years down the line."
Nia, who remains working in modelling, said she was hopeful others could learn from her experience by being happy in their own skin, rather than feeling the pressure to fit a "perfect image".
She said: "If I'd have realised before that I could do all this as me and embrace who I am, rather than trying to change to suit the industry, I would never, ever have done it and my body would still be working as it should be."
Nia Marshalsay-Thomas' interview can be seen in full on the Ein Byd investigation on S4C tonight.
Related: Tess Holliday Gets Real In New Book (Provided by Hello Giggles)
For more of the most popular News, Sport, Lifestyle & Entertainment on MSN, Follow us on Facebook, and on Twitter