Revealed: The unexpected tricks you need to beat the Sunday-evening blues - including mopping the floor and telling your PET your fears

Daily Mail
24/06/2018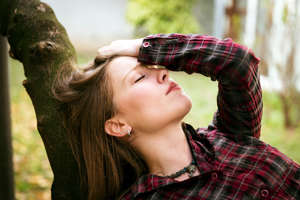 © Provided by Getty Most of us are familiar with the creeping feeling of dread that begins to descend on a Sunday afternoon as another working week looms large, but short of quitting your job is there any way to escape it? 
According to psychologist and Happiness Consultant, Dr Cliff Arnell from Cardiff University lunaediesophobia - an extreme fear of Mondays - risks ruining a large chunk of your weekend as you focus on what's to come. 
'For many working people the second half of Sunday can incite a sense of alarm. As the afternoon approaches, they start projecting and ruminating about the work week ahead, worrying that there isn't enough time to do everything and imagining all the potential mistakes and errors they could make,' he explained.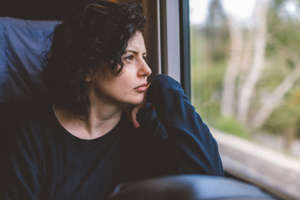 © Provided by Getty 'The rest of Sunday soon disappears as fun gets replaced with fear, and adventure and relaxation give way to over-thinking, which results in us missing out on high quality relaxation time with the people we love.
'The antidote is to bring our focus back into the present moment so that we can start enjoying the whole of Sunday with the help of a few simple distractions and relaxation techniques.'
From chatting through your stresses with your pet to mopping the kitchen floor, these are the quirky ways to ensure you get the most out of your weekend. 
TALK IT OUT - EVEN TO YOURSELF 
Talking to yourself can be a very healthy way to debate, digest and process your thoughts and concerns. Once you have worked through the things that are on your mind it is often a healthy idea to then talk through your thoughts with someone who cares about you. 
Though it sounds crazy, this could include your dog or cat. The combination of talking to yourself and then running your thoughts and ideas past someone else who knows you, is a potent positive antidote to stress.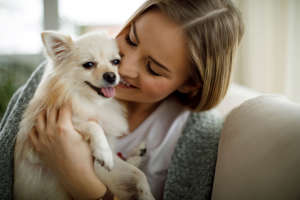 © Provided by Getty WIPE WORRIES AWAY 
Giving your home a good clean, wipe, mop and vacuum is a simple, accessible activity that allows your brain time to relax and think or exert some pent up stress. 
As cleaning is often a solo activity, it affords you precious time to yourself, to collect and process thoughts. Plus, you're killing two birds with one stone by doing housework, removing any stress and worry about 'getting the cleaning done'.
GET CREATIVE 
Art and crafts can be a brilliant outlet for expressing emotions and relieving stress. 
Whether it's knitting in front of the TV, full on painting or sculpture, or simply doodling in a colouring book, these creative pursuits slow down time whilst we gently focus on using our hands to make something. 
Repetitive actions, such as sewing or colouring can help to induce a relaxed state because they temporarily shut down the normally very active frontal lobes of the brain where decision making and planning take place.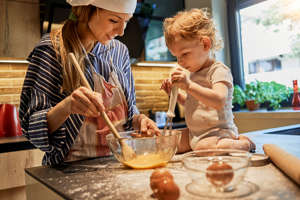 © Provided by Getty KITCHEN THERAPY 
Preparing a Sunday dinner may seem more daunting than relaxing, but cooking can be very therapeutic. The planning and coordination required in cooking is positively distracting especially as you know there's going to be something tasty at the end of it. 
Concentrating on tasks that require some precision, like cutting up vegetables and keeping pretty strict oven timings, is a great way of combatting negative stress whilst giving us a sense of achievement.
SWITCH OFF  
Our phones give us access to unlimited information, updates and data which can be incredible sources of entertainment and connection with others, but they're also distracting and can be addictive. Take time to switch off from the endless info and put your phone away for an hour or two before bed. 
Instead, use the opportunity to fully immerse in another activity such as reading one of those books you've been putting off for years or doing some gentle stretching or meditation exercises on the bed.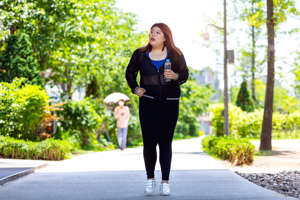 © Provided by Getty GET OUTDOORS  
As Summer is here, now is the time to take gentle Sunday strolls or more vigorous rambles for longer if you are feeling energetic. Walking outside gets you breathing in some fresh air which alongside getting your limbs moving is a great way of setting yourself up nicely for the week ahead. The UK has many fantastic parks, green spaces, rivers and ponds – and Sundays are a great time to go and explore some of these gems right on our doorstep. Combining time outdoors together with cosy indoor activities is a fantastic way to spend a Sunday.
Related: 8 Foods to Eat For Happiness When You're Feeling Down (Provided by Popsugar)
UK's top ten feel-good films 
Nationwide research, commissioned for the Must See #FilmsWithFeels campaign, has found that nearly a third (31%) of adults use movies to escape from their real world worries. 
'Films are a great form of escapism, enabling us to switch off and relax,' Dr Cliff said. 'Life can feel pretty overwhelming for many, especially on a Sunday evening when we start collating our list of actions for the week ahead. Taking the time to watch an uplifting film, is one of the easiest ways of escaping from all of that. 
You're giving yourself permission to switch off your worry buttons and have your imagination buttons pressed, which is highly therapeutic.
UK's top ten feel-good films 

1. Forrest Gump (29%)
2. Back to the Future (25%)
3. Mary Poppins (25%)
4. Sister Act (22%)
5. Marley & Me (18%)
6. School of Rock (16%)
7. Beauty and the Beast (live action) (13%)
8. Best Exotic Marigold Hotel (13%)
9. The Blues Brothers (12%)
10. The Breakfast Club (12%) 
Dr Cliff Arnell is a happiness ambassador for the Must See #FilmsWithFeels campaign, launching to lift the nation's spirits. Titles from the #FilmsWithFeels list are available from retailers across the UK, this month.
MSN Loneliness Campaign: Could you go a week without seeing anyone? We're helping three charities raise funds for the 9 million people affected by Britain's 'silent epidemic'. Find out more and please donate now.