Cheryl Shares Why She Couldn't Leave Baby Bear For His First 16 Months

HuffPost UK
08/11/2018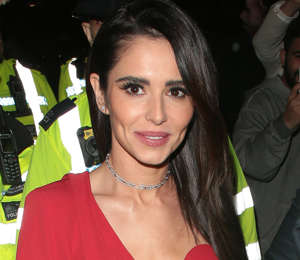 © (Photo by Ricky Vigil M/GC Images) Cheryl Cole seen leaving 'We are most Amused and Amazed - Comedy Gala' at The London Palladium on October 22, 2018 in London, England. Cheryl has discussed how she didn't want to leave baby Bear's side for the first 16 months of his life, in a rare interview where she chatted about motherhood.
Discussing music, food, relationships, and parenting on Jessie Ware's 'Table Manners' podcast, the singer was asked if her main focuses at the moment were music and Bear.
"Bear and music," the singer corrected Ware, before talking about how she's finding it hard to juggle being a working mum.
Download the all-new Microsoft News app to receive up-to-the minute news from the world's best sources – available now on iOS and Android
"It takes a lot of adjusting," she said. "I refused to get help [with Bear] until he was 16 months, it's only been recently I've allowed help. It just didn't feel natural to me. A lot of people don't have that choice, they have to go back to work."
© Pierre Suu via Getty Images Cheryl says she was aware how much of a luxury it was to have a year off with her son – and then take longer.
"After the year I was like, there's no way I could let somebody I don't know take him, I just couldn't fathom it."
However the mum to the now 20-month-old said she finally "gave in" and began to accept help from others. Now, when she has any work overnight or longer than 9am-6pm, she'll call on help from her mum or Liam Payne's parents – "They're very good," she added.
Gallery: Cheryl: Style file (Photos Services)
Cheryl gave birth to her first child with Liam Payne back in March 2017, a year after the couple confirmed they were dating. The couple revealed in July 2018 they had split.
"We still have so much love for each other as a family," Cheryl said in a statement at the time. "Bear is our world and we ask that you respect his privacy as we navigate our way through this together."
Since becoming a mum two years ago, Cheryl has kept motherhood under wraps – she hasn't revealed any photos of her son and has rarely spoke about her experiences of being a mum. 
Video: This dad went viral mimicking his daughter's gymnastic moves (NowThis News)