Who will Prince William and Kate Middleton choose as godparents for Prince Louis? See the latest odds

Hello!
23/06/2018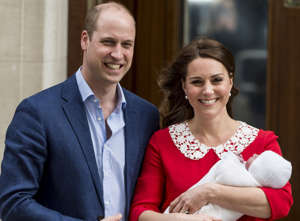 © Provided by Getty Prince William and Kate with Prince Louis The Duke and Duchess of Cambridge welcomed their third royal baby, Prince Louis, in April - and with the two-month-old's christening confirmed for 9 July, attention has turned to who the royal couple will choose to act as godparents to little Louis. It looks like Miguel Head, Prince William's soon-to-be former private secretary, is the predicted favourite to be godfather to the new Prince - since Ladbrokes have slashed his odds from 2/1 to 5/4 in recent weeks. 
© Copyright ¡HOLA! Hello! Magazine Just behind in the betting is Tiggy Pettifier - formerly Tiggy Legge-Bourke - Prince Harry and Prince William's beloved former nanny, with odds of 2/1. Tiggy, who now lives on the Glanusk Estate in Wales, cared for the young Princes in the nineties - joining Prince Charles' household while he and Princess Diana were separating. She is thought to have a close bond with both William and Harry to this day, and was a guest at the Duke and Duchess of Sussex's royal wedding.

A representative at Ladbrokes said: "It's looking increasingly likely [that] the Duke and Duchess will turn to trusted aides over family members and right now the betting suggests Miguel Head is set to be a Godparent to little Louis."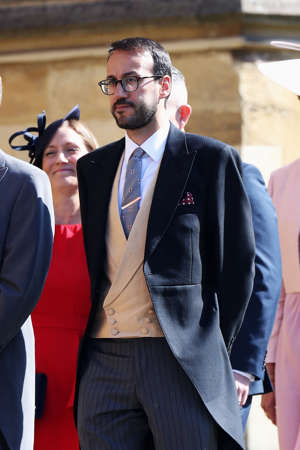 © Provided by Reuters Miguel Head is favourite to be named godfather of Prince Louis For Prince George in 2013, the royal couple selected seven people to take on the role as godparents for their first-born son - including Zara Tindall and longtime friends Oliver Baker and Emilia Jardine-Paterson. In 2015, they chose five close family members and friends for Charlotte's, with Sophie Carter, James Meade, Adam Middleton, Laura Fellowes and Thomas van Straubenzee being her official custodians. It's thought that William and Kate will again choose a large handful of godparents for Louis.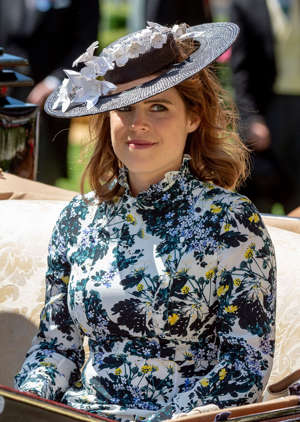 © Provided by Getty Princess Eugenie Also on Ladbrokes' shortlist is the Duchess of Cornwall's daughter Laura Lopes at 3/1 and Kate's former private secretary Rebecca Priestley at 4/1, while further down the list are the Princesses Beatrice and Eugenie, whose odds are at 7/1. Other high contenders include David Jardine-Patterson, Hugh van Custom and Princess Diana's sister Lady Jane Fellowes. But who's your money on? 
Related: Prince William and Kate Middleton Just Revealed Prince Louis' Christening Date (Provided by People)
MSN Loneliness Campaign: Could you go a week without seeing anyone? We're helping three charities raise funds for the 9 million people affected by Britain's 'silent epidemic'. Find out more and please donate now.