Why older married couples are more likely to laugh than bicker

The Independent
05/12/2018
A special message from MSN:

While Christmas is a time of joy for most of us, that's not the case for the UK's most vulnerable children and young people. We've partnered with giving platform Benevity to raise funds for two charities - the NSPCC and The Children's Society – to try to help change that. You can help make a difference - please donate now.
Do you find yourself arguing frequently with your partner in the early stages of a relationship, wondering whether the petty squabbles will ever die down?
According to a recent study, arguments that occur during the early and middle stages of a marriage are likely to be replaced with humour in later years.
Researchers from the University of California in Berkeley recently investigated how the dynamics between spouses evolve over time.
Video: 8 Habits of Happily Married Couples (Real Simple)
The team monitored 87 heterosexual couples over the course of 13 years, all of whom were middle-aged or older.
The couples were either between the ages of 40 and 50, having been married for at least 15 years, or between the ages of 60 and 70, having been married for at least 35 years.
For the study, which was published in the scientific journal Emotion, the researchers collated data on the couples three times over the 13-year period.
When being analysed by the researchers, the couples would engage in 15-minute conversations in which they would discuss an area of their marriage that they think they need to work on.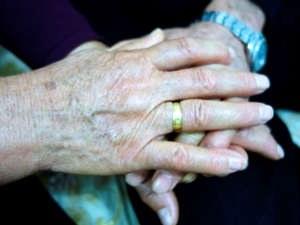 © Getty (Representative image) According to a recent study, arguments that occur during the early and middle stages of a marriage are likely to be replaced with humour in later years. The researchers concluded that over time, married couples are more likely to show each other affection and enjoy a humorous relationship, and less likely to argue and criticise one another.
"Our findings shed light on one of the greatest paradoxes of late life," says Robert Levenson, psychology professor at the University of California, Berkeley, and senior author of the study.
"Despite experiencing the loss of friends and family, older people in stable marriages are relatively happy and experience low rates of depression and anxiety.
"Marriage has been good for their mental health."
James Preece, a dating coach and relationship expert, sheds light upon why couples who have been together for longer in secure marriages are less likely to quarrel.
"The longer you spend in a relationship, the more in 'sync' you become," he tells The Independent.
Gallery: The 20 best things you can do for your relationship (Redbook)
"Over time, you'll have so much shared life experience, interests, friends and memories that you'll almost think as one.
"For this reason, you won't irritate each other or argue as much as you once did."
He continues, explaining how happiness in a relationship depends heavily on accepting the flaws of your partner.
"A long, successful marriage or relationship is as much about acceptance as it is love," he says.
"You realise that neither of you is perfect and you learn to handle each other much better."
Sheela Mackintosh Stewart, a relationship guru and matrimonial consultant, explains to The Independent how couples who have overcome obstacles in the early stages of their relationship are able to achieve long and happy marriages.
"Having ridden waves of unhappiness and survived the trials and tribulations of the buffer years, if the couples are determined to see the marriage through and are willing to compromise, then the marriages will sail through the later years," she says.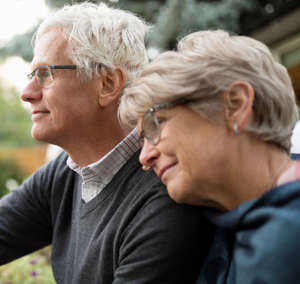 © Getty (Representative image) "After years of shared experiences, they're likely to be more accepting and appreciative of each other."
Earlier this year, a study conducted by the University of Exeter investigated the key to making long-term relationships last.
The researchers came up with a list of 10 "critical" questions that couples should ask each other before embarking on a serious relationship, including asking whether they have a "strong basis of friendship" and whether their expectations of the relationship are "realistic".