Ashley Graham reveals she was body shamed by exes

Hello!
20/03/2017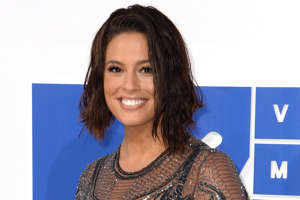 © Press Association Ashley Graham may have found success as a model and body positive activist, but her route to success hasn't been easy. The model has opened up about her experiences with bullying and body shaming, admitting that she was even dumped by former boyfriends due to her weight.

© Provided by Hello Magazine UK

Ashley Graham has admitted she was bodyshamed by ex boyfriends




Speaking at the Urban Arts Partnership 25th anniversary benefit in New York, Ashley said she hadn't been surprised to hear about other people's struggles with bullying. "I've lived exactly what they're living. I've lived the torment of the names. I've lived the torment of boyfriends breaking up with me because they were afraid I was going to be too fat later in life."

She added: "It's the same cycle, it doesn't matter what generation we are in. Every kid is going to go through the same thing." And while she is a champion for body positivity, Ashley admitted she still has insecurities about her body. The 29-year-old joked that she has times when she feels like the "fattest woman alive", but overcomes negative thoughts by saying positive affirmations in front of a mirror. "[I say] 'You are bold. You are brilliant and you are beautiful.'"
© Provided by Hello Magazine UK

Ashley is now happily married to husband Justin

Ashley recently achieved a huge accomplishment in her career by joining models including Bella Hadid on the catwalk in Michael Kors' New York Fashion Week show. The mum-of-one was thrilled at the opportunity, and later took to Instagram to thank Michael for including her. "MICHAEL MICHAEL MICHAEL!!! Thank you for the opportunity and showing that beauty comes in many different forms!!"

It has been an incredible year for Ashley, who has achieved huge success in her career with a starring role in America's Next Top Model and fronting a number of fashion campaigns. The model was also "thrilled" to have been immortalised in plastic with her very own Barbie doll which she proudly showcased at the Glamour Women of the Year summit in November.

16 plus-size models Victoria's Secret should hire