'Dreaming': Intimate portraits from the 2019 Pirelli Calendar

Photos
|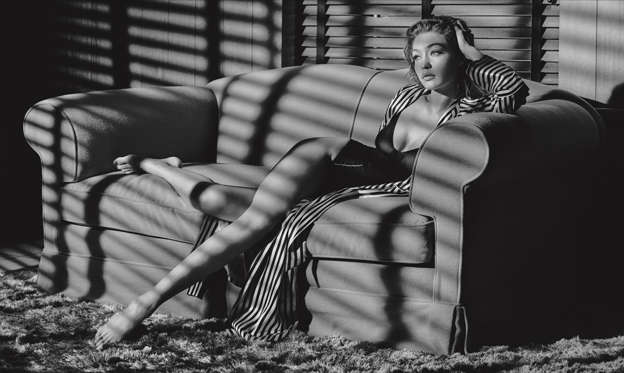 A special message from MSN:

While Christmas is a time of joy for most of us, that's not the case for the UK's most vulnerable children and young people. We've partnered with giving platform Benevity to raise funds for two charities - the NSPCC and The Children's Society – to try to help change that. You can help make a difference - please donate now.
Themed around 'dreaming', the 46th edition of the iconic Pirelli calendar features four successful women - two actresses, a model and a dancer. Noted photographer Albert Watson created the vignettes and, describing the shoot, said, "What I wanted to convey were the characters' hopes and their way of thinking about the future, in a way that would bring with it the aspect of dreaming".
All the images were shot in cinematic 16:9 format, in color or black and white, giving the series an intimate, evocative cinematic feel. Each portrait aims to convey a specific juncture in the subject's life, lending to an overarching narrative spanning four 'little movies'.
About the photographer: Albert Watson has taken some of the most well-recognized photographs in the world, from the portrait of Steve Jobs that appeared on the cover of his biography and photo of Alfred Hitchcock holding a plucked goose, to a portrait of a nude Kate Moss taken on her 19th birthday. Watson's prints of his photography are exhibited in galleries and museums worldwide.
© Albert Watson/Pirelli