Emma Stone wore trousers on the Oscars red carpet

Cosmopolitan (UK)
05/03/2018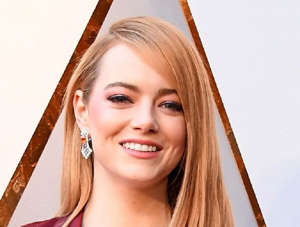 At the 2018 Oscars, Emma Stone was not there to play. She was there to werk.
The 2017 best actress winner arrived at the 90th Academy Awards red carpet in the most sensational, jaw-dropping outfit, and there wasn't a dress or skirt in sight.
Despite the majority of the female nominees and Oscars attendees choosing gowns for movie's biggest night, Emma Stone defied expectations and picked a pair of trousers instead.
And we have one word: slay.
© Provided by National magazine company ltd (Hearst UK) The actress wore a burgundy tux-style jacket with a hot pink sash around her waist and some smart, tailored black trousers.
The whole look was cool, modern and so refreshing in a sea of ballgowns.
© Hearst Communications, Inc. All rights reserved Oscars 2018: Emma Stone wore trousers on the red carpet and killed it To accessorise her look, Emma opted for simple black pumps and minimal jewellery, wearing her hair in a slick, straight side-parting style.
Oh hai pink eye shadow.
© Provided by National magazine company ltd (Hearst UK) And we're not the only ones loving the look. Twitter had some things to say, too...
emma stone wearing a suit is what i deserve #Oscarspic.twitter.com/GC0y5Q05MA

- lucy (@nayasrivera) March 5, 2018
emma stone in a suit at the #oscars has simultaneously raised MILLIONS for the lgbt pic.twitter.com/hTUUoetVjH

- gabi (@harleivy) March 5, 2018
Look at Emma Stone, i'm in love😍#Oscarspic.twitter.com/ACmaeDRIYi

- buffay (@bingthisway) March 5, 2018
Emma attended the Oscars this year following her win for La La Land in 2017 when she went for a more typical awards show look in a golden gown.
Related: Bright colours, whites and shimmering tones rule on Oscars red carpet (provided by Press Association)
See the full list of nominees for the 90th Academy Awards We saved this conversation. You'll see it soon in the Conversations tab in Skype for Business and in the Conversation History folder in Outlook.