Kristen Stewart wore pearls on her eyelids at Cannes Film Festival and it looks haute

Evening Standard
17/05/2018
© Provided by Evening Standard Limited Although a plethora of stars are currently hitting the red carpet left, right and centre at Cannes Film Festival, actress Kristen Stewart continues to lead the best dressed. 

The star, who is a member of this year's Cannes Film Festival jury, has stunned in numerous chic ensembles, from an androgynous cream trouser suit to a futuristic metallic mini dress.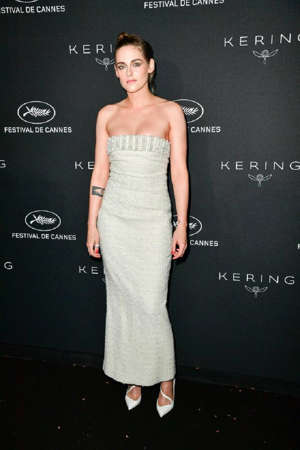 © Provided by Evening Standard Limited Kristen Stewart at the Cannes Film Festival dinner party (E-Press / Splash News) Each perfectly put together look having been custom made by French fashion house Chanel, who Kristen has been an ambassador for since 2013.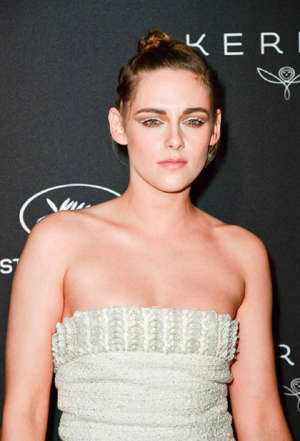 © Provided by Evening Standard Limited Kristen Stewart's pearl adorned Chanel dress (E-Press / Splash News) So, with Kristen's sartorial prowess taking centre spotlight, and not forgetting the whole barefoot debacle, her beauty has been somewhat overlooked, that is, until now.
The actress's makeup artist, Beau Nelson, recently took to Instagram to give us all a closer glimpse of one of Kristen's Cannes beauty looks - and much like her ensemble, it was impeccable.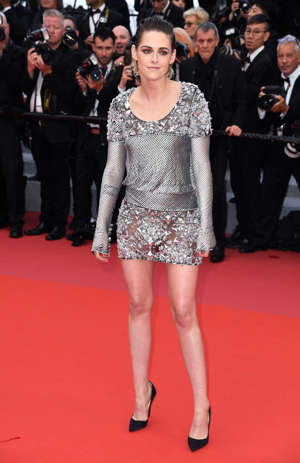 © Doug Peters/Doug Peters/EMPICS Entertainment Kristen Stewart attending the BlacKkKlansman Premiere at the Palais De Festival, part of the 71st Cannes Film Festival. On Sunday the actress attended the Cannes Film Festival Official Dinner donning a stunning strapless cream gown adorned with subtle pearl detail.
Proving why Kristen is top of the best dressed list, a closer look shows that the gown had been perfectly coordinated with pearl-embellished eyeliner. 
The eyelid art featured a flawless white winged eyeliner flick with a row of teeny tiny pearls running across the cat-eye.
The end result is utterly ethereal, though, you'll definitely need a steady hand to recreate this luxe look at home.
Related: 2018 Cannes Film Festival: Best red carpet looks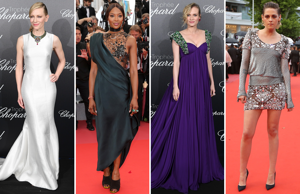 For more of the most popular News, Sport, Lifestyle & Entertainment on MSN, Follow us on Facebook, and on Twitter