Men's fragrance trends for the new season

Cover Media
14/03/2019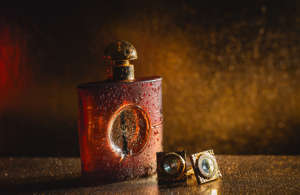 Looking good is one thing, but feeling great is a whole other story - and what better way to boost your mood than with a spritz of luxury.
Wrapping up your grooming regime with a burst of fragrance is the perfect way to get yourself ready for the day and let those around you know that you mean business.
But the fragrance that you wear is far more than a scent from a bottle - it's an extension of you, and should reflect everything that you're about.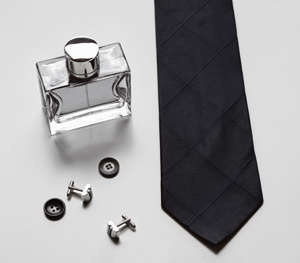 © Getty Stylish mens business accessories tie cologne cufflinks A perfume tells a thousand stories, and the new Montblanc Explorer brings together bergamot from Italy, vetiver from Haiti and patchouli from Indonesia to deliver a fully rounded sensory experience.

Bringing together unusual notes is a common theme, as this season's hottest scents combine floral top notes with woody undertones, taking you from morning to evening without a second thought.

Take Paco Rabanne's 1 Million, which infuses top notes of grapefruit and mint with base notes of leather and wood, keeping you fresh during the day and suitably subtle come evening.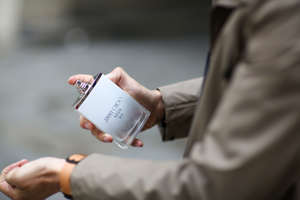 © Getty PARIS, FRANCE - MAY 06: Kevin Ragonneau, fashion and life style blogger, is using the Jimmy Choo Man Ice perfume, on May 6, 2017 in Paris, France. (Photo by Edward Berthelot/Getty Images) It's a common theme - Jimmy Choo Man is the brand's first fragrance for men, infusing lavender and mandarin with heart notes of pink pepper and a lasting print of suede and amber woods, while the classic Dior Sauvage brings together juicy freshness with a powerfully woody trail.
Who said florals can't be masculine too, right?
In fact, gender is something of the past this season, as feminine meets masculine in a number of rule-breaking scents across the board.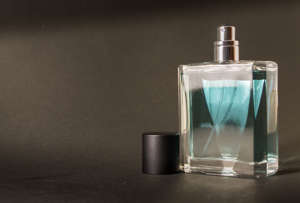 © Getty An unused fresh bottle of aftershave with a black lid The Leighton Denny Light & Dark series, for example, offers a wide array of unisex fragrances that bring together the best of both worlds.

LIVELY combines vibrant bergamot and grapefruit with subdued sandalwood and musk, while DESIRE infuses lemon with spicy pepper and amber for a darker scent with a sweet kick.
Remember, it's not about labels - it's about finding a fragrance that complements your character and promotes the best possible version of you for the season ahead.